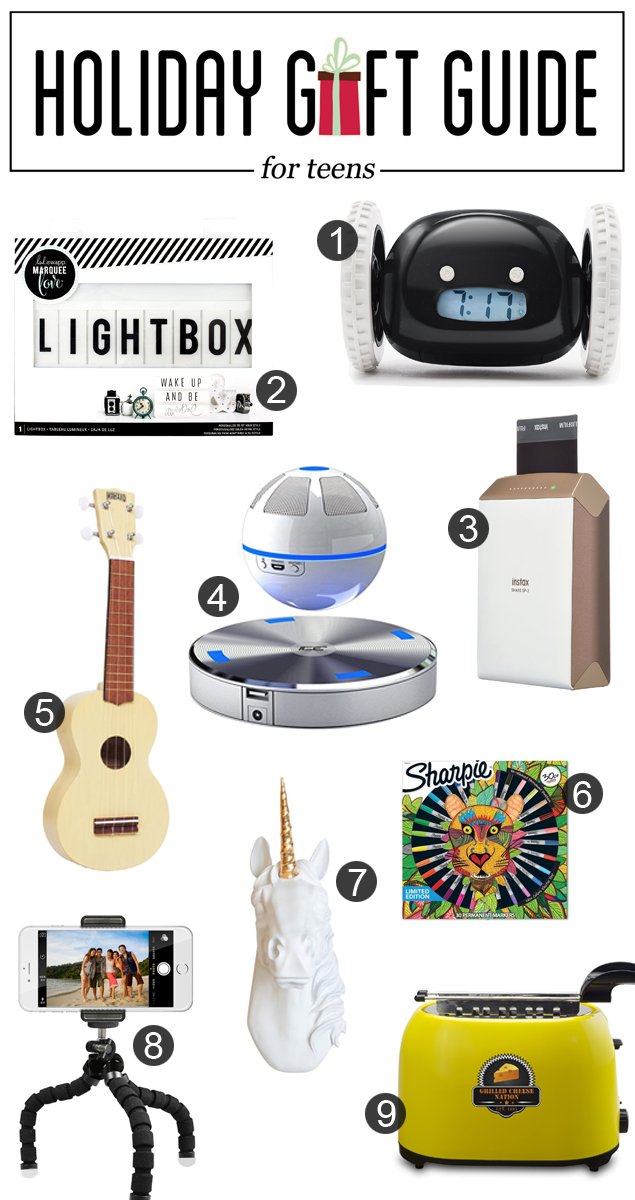 We had so much fun last year putting together these Holiday Gift Guides for Black Friday week. We are back with brand new ideas that you're going to love. We've searched high and we've searched low for fun and unique gift ideas that you can purchase right from your phone or computer…. no fighting holiday traffic. Yay! Look for the rest of our gift guides throughout this week. We'll have one for Men, Kids and Gifts for Her. 
* We created these Holiday Gift Guides to help give you fun ideas for your gift giving this Christmas. We've tried to include a variety of priced items. These are fun ideas we've come across that we think could make a fun gift for the right person. Affiliate links are included.
01 | Clocky Alarm Clock On Wheels – This alarm clock is perfect for the teen that's hard to wake up. You can push snooze once, but after that the clock is on the move and you'll HAVE to get up to turn it off. haha.
02 | Light Box  – These light boxes are actually fun for ALL ages. We each have one in our home and they are so fun to spell out silly messages. Be sure to grab some letters HERE and maybe some fun emojis HERE. 🙂 Also keep in mind that a new Mini size light box just came out. So be sure to buy the correct sized letters for the size light box you get.
03 | Instax Smart Phone Printer – Instax photos are just too fun. This printer allows you to take pictures on your phone, check to see that everyone looks great and then prints your pictures. How awesome! If you are look for an Instax option that's a little less expensive the actual Instax cameras can be found HERE.
04 | Floating Bluetooth Speaker – My 19 year old son has this and he thinks it's the coolest… so of course his younger brother and sister think it's pretty amazing too. I mean… it is a levitating speaker so I think they are pretty spot on in thinking it's stinking awesome.
05 | Ukulele – Your teens will love learning to play the ukelele…. a few lessons on YouTube and they'll be making music.
06 | Sharpie 30 Piece Set – Sharpies are like the best thing ever and having 30 different colors right at your finger tips is awesome. Just think of all the pretty notes and coloring your teen will be able to do.
07 | Unicorn Head Wall Mount – Complete their room with a hanging animal head. This unicorn head is so original and pretty!
08 | Phone Tripod – Selfies are fun, but sometimes you need the bigger picture!
09 | Grilled Cheese Toaster – Who doesn't love a grilled cheese sandwhich? This Grilled Cheese Toaster would come in pretty handy for those after school snacks.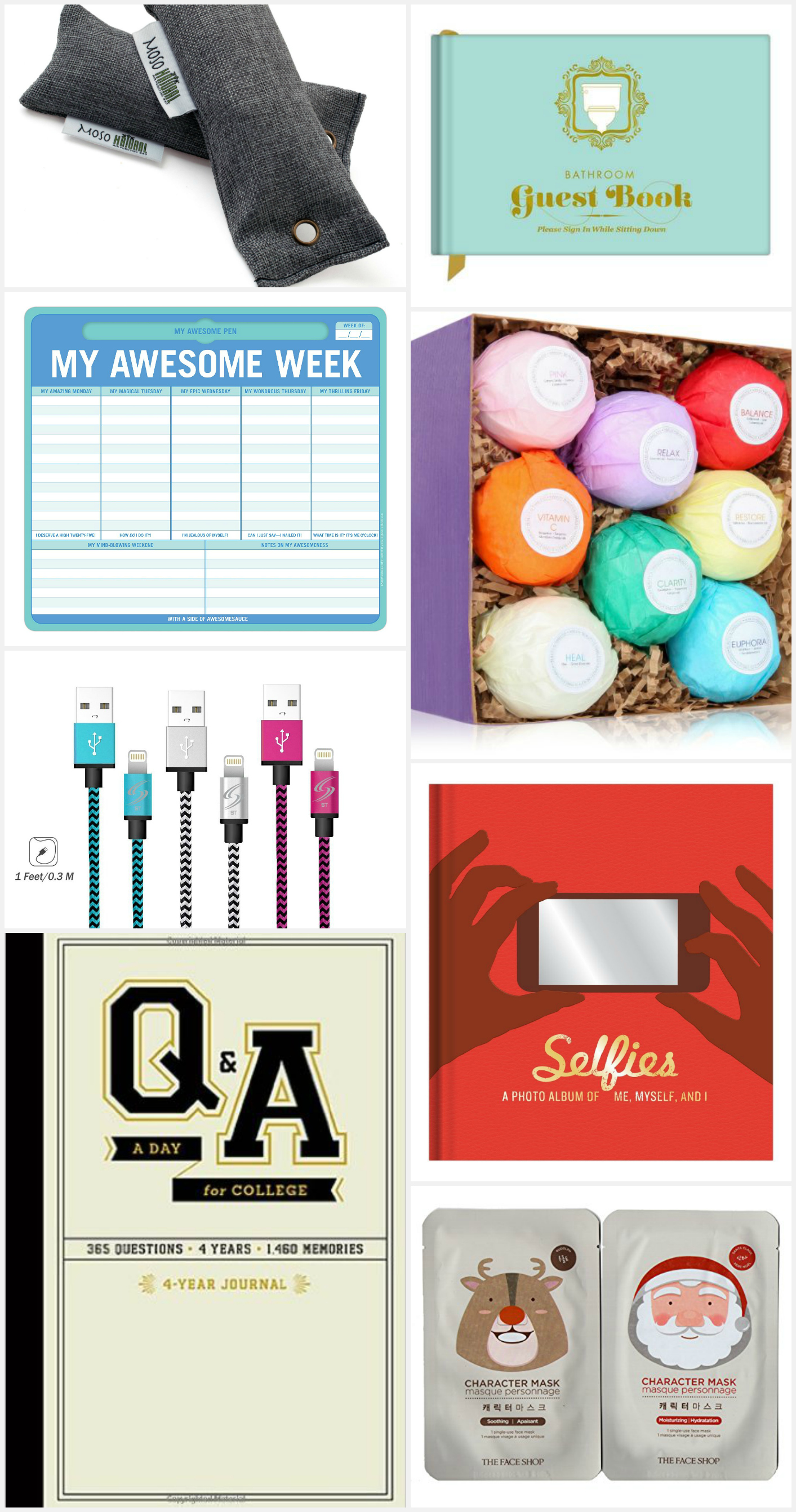 Stocking Stuffer Ideas:
Find a lot more great ideas in our last Teen Gift Guide we did HERE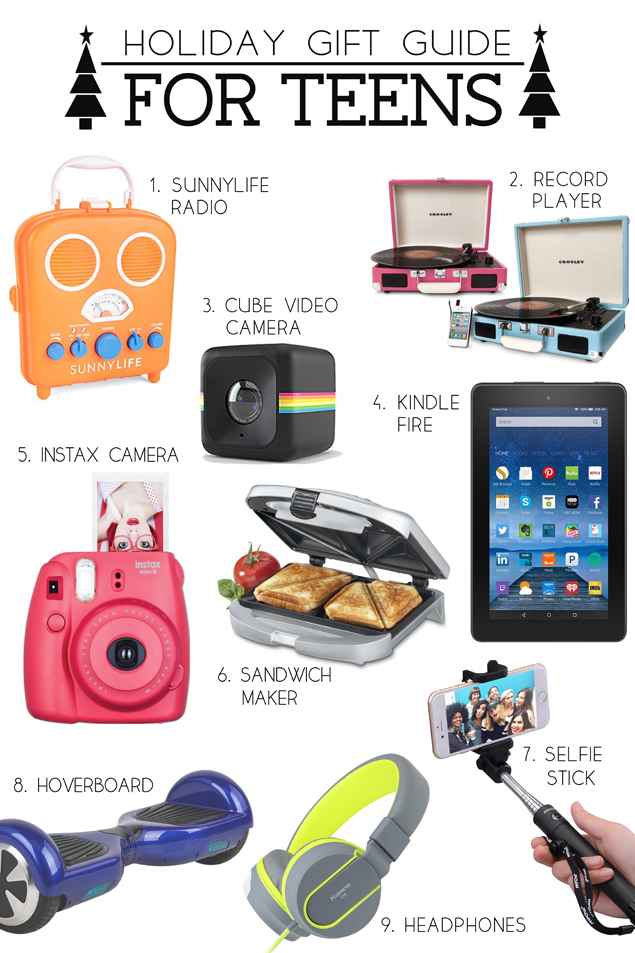 Check out our other Gift Guides: