Hello there!  I am Crystal from A Well-Feathered Nest, and I am beyond thrilled to be here for Spooktacular September!  I'm always amazed at the talent that's poured into everyone's posts, and we've seen some super-cute ideas this year.  Today, I'm sharing some fun Halloween party printables with you all.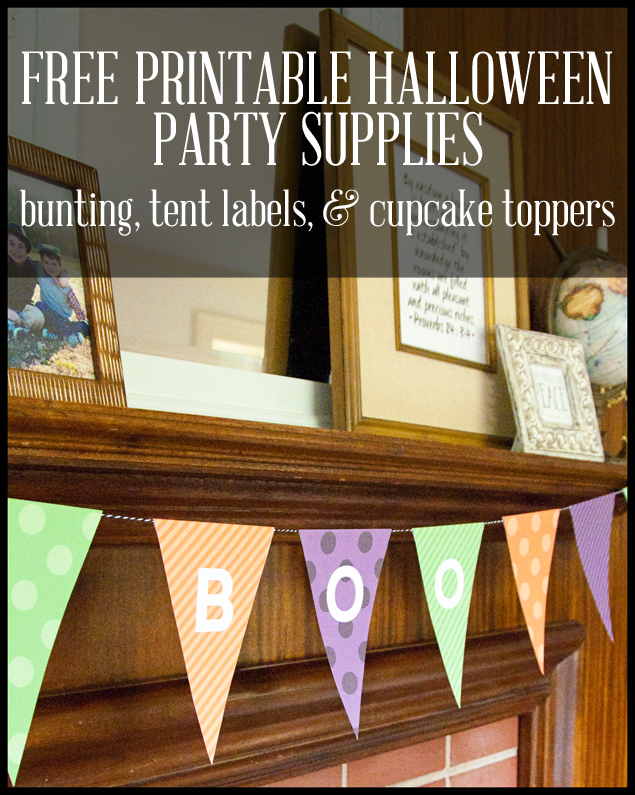 October is always a busy, busy month in our home and for our family, so when it comes to Halloween party planning, I have to stick to quick and easy.  I can only hope that I don't have to sacrifice the cuteness in order to keep my sanity.  If you can identify, I have some quick printable party supplies that might be the perfect last-minute addition to your Halloween celebration this year.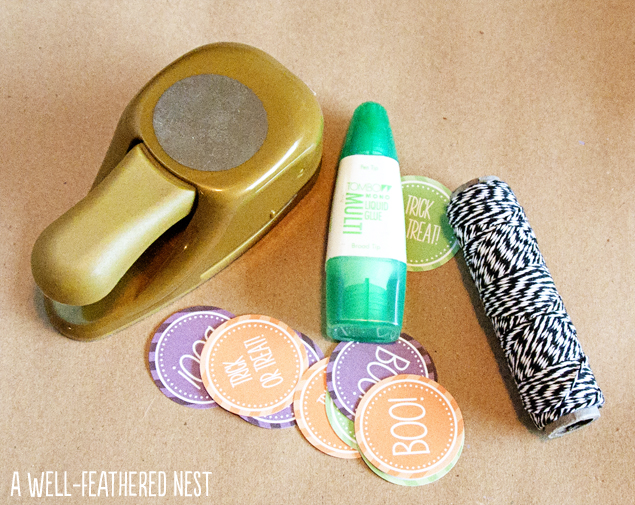 This set includes nine pennant flags to make a "BOO" bunting, one page with four tent labels, and one page with 13 cupcake topper circles.  For best results, you'll want to use card stock, and then everything can be easily cut and folded.  To speed things up, you can use a circle punch for the cupcake toppers.  Mine is 1.75 inch, but a 2 inch punch would work as well. Stick them in cupcakes, add them to treat bags, label your buffet dishes, or assign seats with place cards. You'll be able to print as many labels and toppers as you need!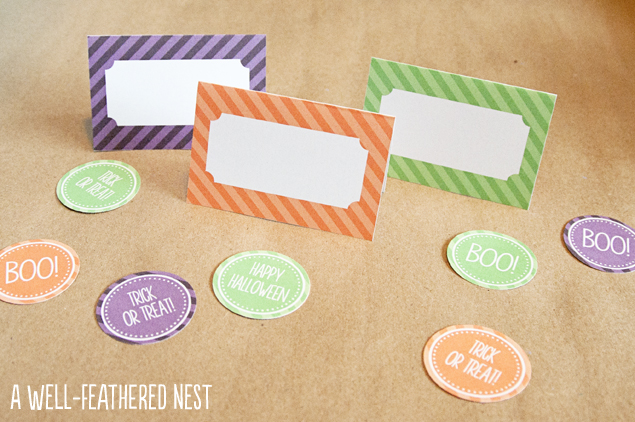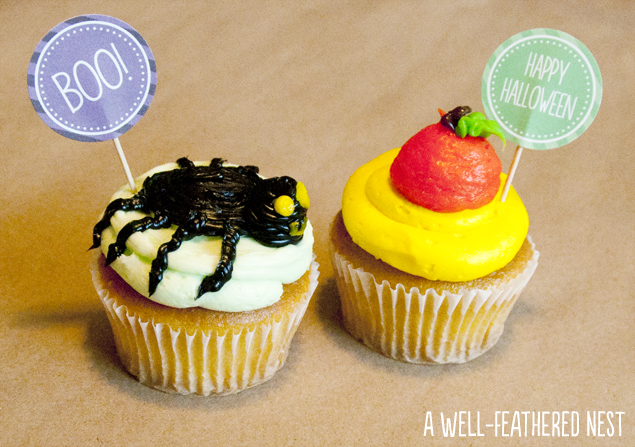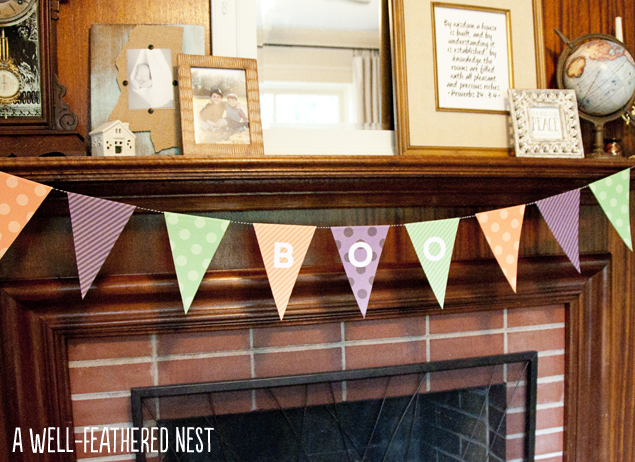 Thanks so much to Jodie and Jen for having me at Eighteen25 today.  You can find me over at A Well-Feathered Nest where I blog about family life and intentional living.  I also love to share my printable creations from time to time.  Here's a sample of the kinds of posts you'll find there…