Spring is here. (yay!)
our girls were in need of some new hair bows in fun fresh colors.
so we ordered us some yummy felt and made some
spring felt hair bows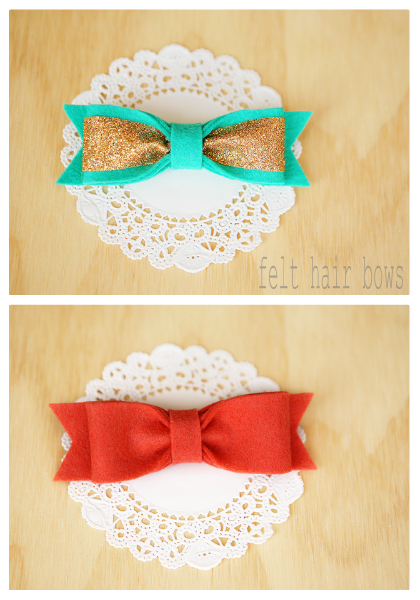 supplies:
felt (we prefer a wool felt. you can find a lot of suppliers on
etsy
)
scissors
hot glue gun
headbands (can be found on
etsy
or most craft stores – the one below is from Hobby Lobby)
optional:
ribbon trim
gold glitter ribbon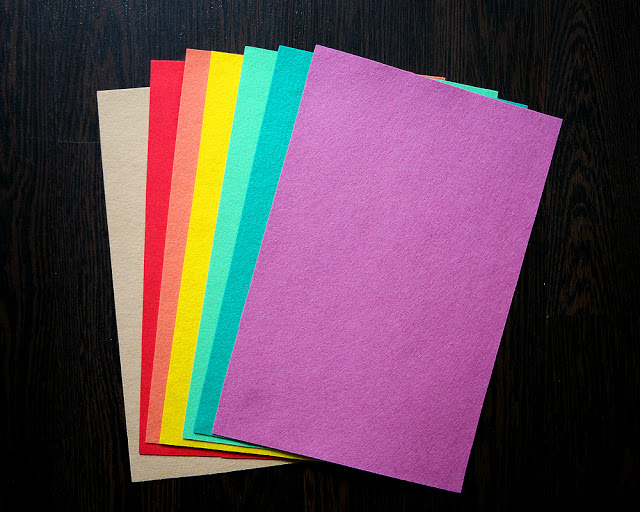 the how-to:
1 – cut out your 3 felt pieces. (1) 7″ x 1 1/4″ – (2) 4″ x 1 1/4″ – (3) 1/2″ x 2 1/2″ – you can play with these sizes depending on how small or large you want your final bow.
2 – glue the ends of the largest felt piece together.
3 – glue the two centers together.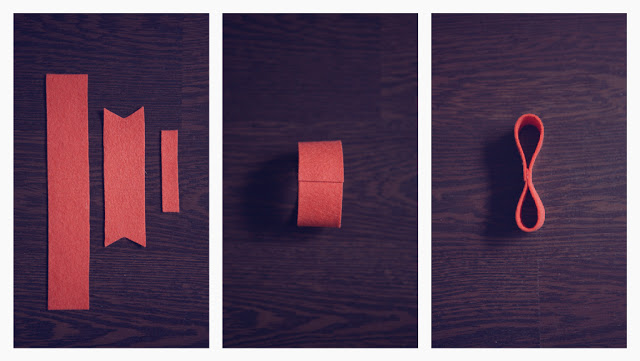 4 – pinch the center together and glue.
5 – take your 2nd piece of felt and notch the ends. then center your bow on top and glue to the "pinched" part of the bow.
6 – take the smallest felt piece and wrap around the center of the bow and glue on the back.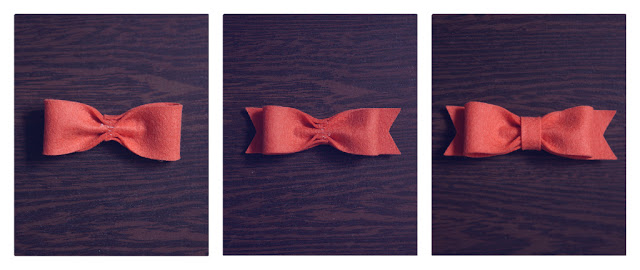 tip: it takes very little hot glue when working with felt. use as small amount as possible.
if you want to add a clip to your bow: take your alligator clip and hot glue ribbon starting on the inside of the flat side of the clip and continue around to the top. then add some hot glue to flat side and glue it to the back of your bow.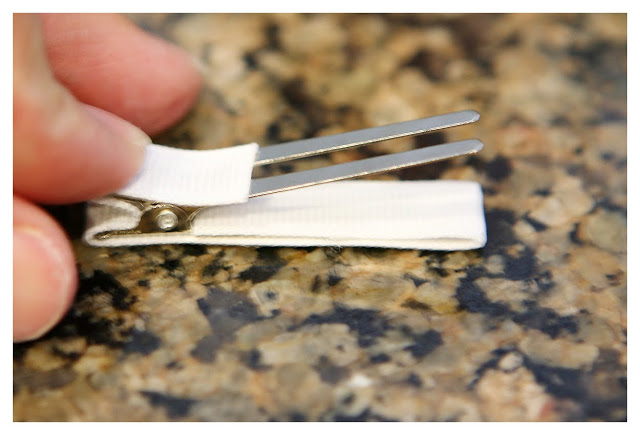 if you want to add your bow to a headband: just hot glue straight on to the headband. then cut out another piece of felt and hot glue it to the back to cover up the glue and give it a nice finished look.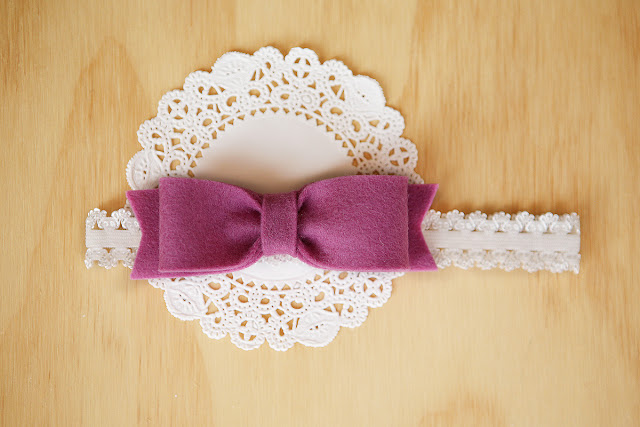 to add ribbon or lace trim: cut your lace or ribbon the same length as your largest piece of felt. center it on the felt and follow the steps as normal.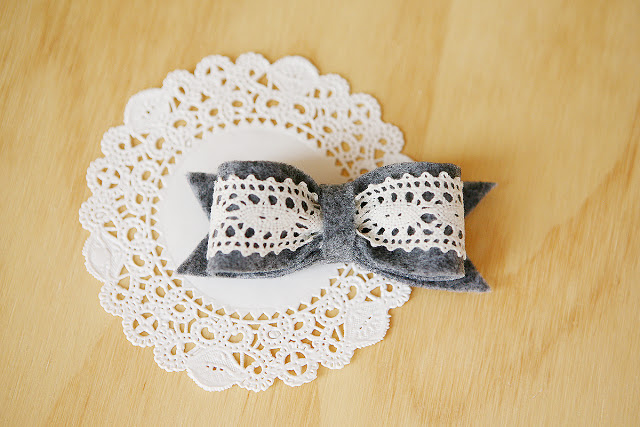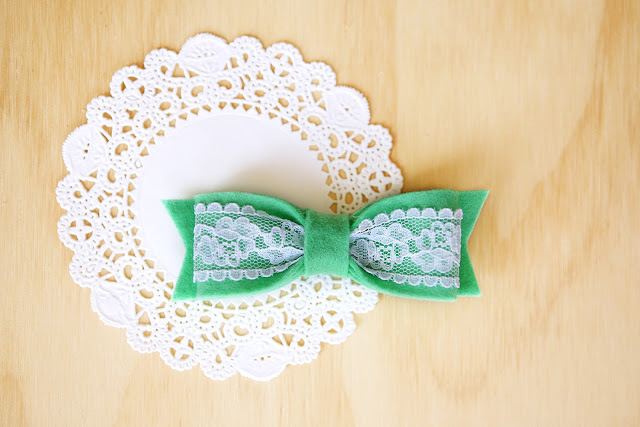 our girls are all set now.
they have their favorite bow picked out for Easter morning already.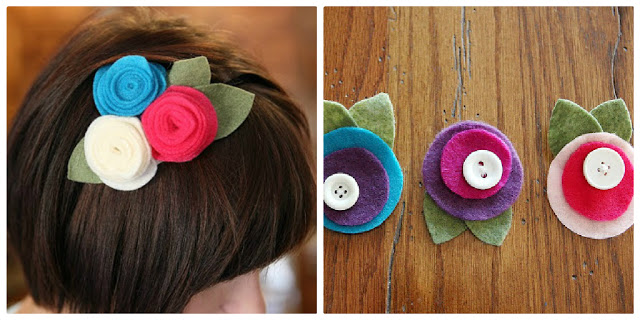 to see how we made our felt flower hair clips click
HERE
.
________________________________________
this post is sponsored by: