We are excited to share this months Michaels Makers project with you. We don't usually decorate for fall until after Halloween because here in the desert it feels like summer until usually that last week of October. Then we finally pull out the sweatshirts and pants and enjoy the cooler temps.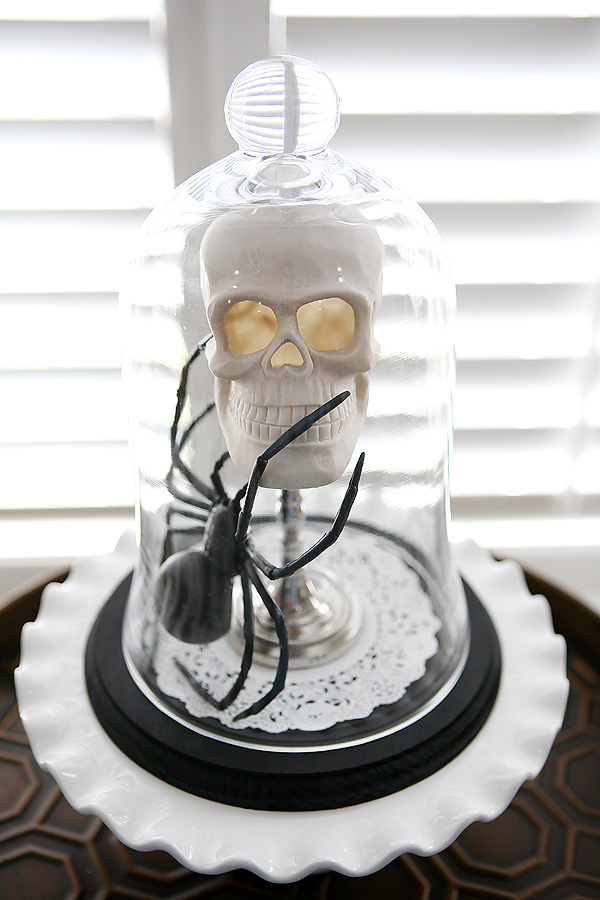 We picked up this great glass cloche at Michaels. We knew we could easily do some decorating for fall, Halloween and really every holiday and season with it.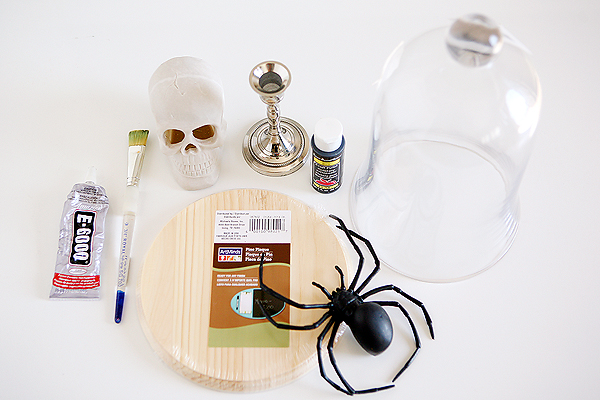 SUPPLIES: (we found all our supplies at Michaels)
• Glass Cloche
• Resin Skull
• Silver Candlestick
• Wood Plaque
• Black Spider
• E-6000 Glue
• Black Paint and Paintbrush
• White Paper Doily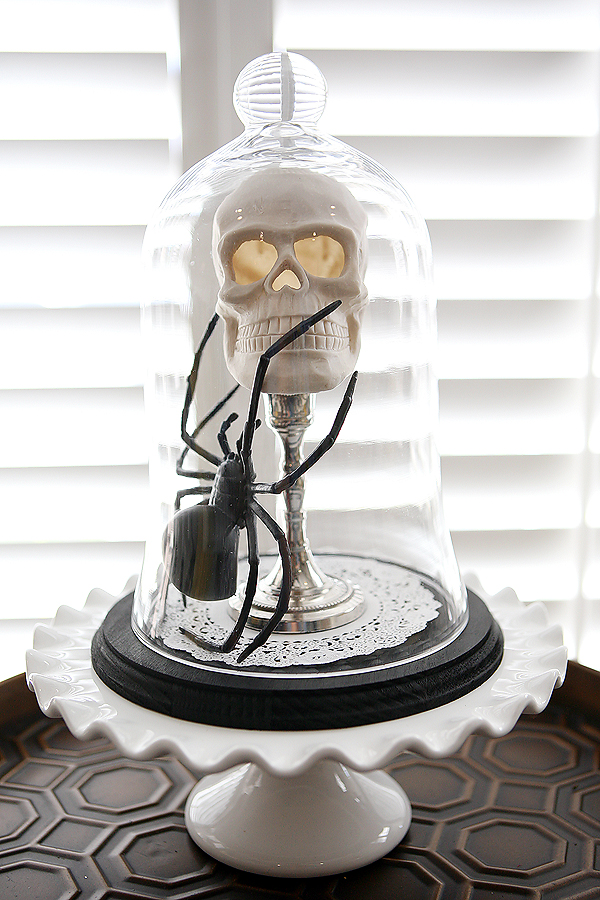 All we did was paint our wood plaque black and glued our skull to the candlestick with the E-6000. Let both of those dry and then put it all together. It turned out awesome!
Now for our fall version…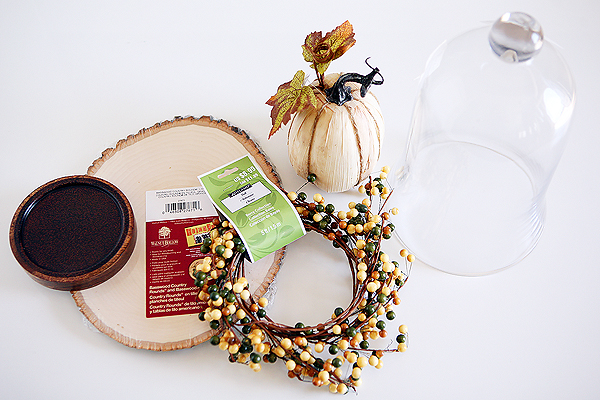 Supplies: (also all found at Michaels)
• Glass Cloche
• Pumpkin
• Berry Garland
• Basswood Round
• Wood Candleholder
No directions for this one. We used the candleholder for just a little added height for the pumpkin. Center those on your wood and cover them with your glass cloche. Then just wrap your berry garland around.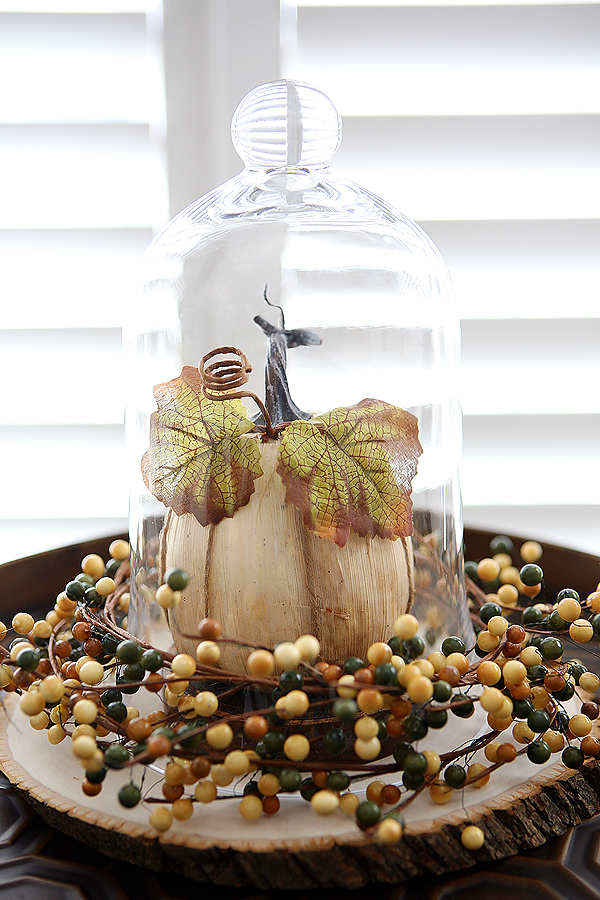 Want some more Autumn Inspiration? Check out Michaels' Fall Market lookbook HERE!