If you are like us, your to-do list in December is a mile long. We thought it would be fun this year to give our friends and neighbors something that they can enjoy the whole Christmas season. AND we'll be able to cross it off our list now before things really get busy…. it's a win win.
ENJOY THE SEASON TAG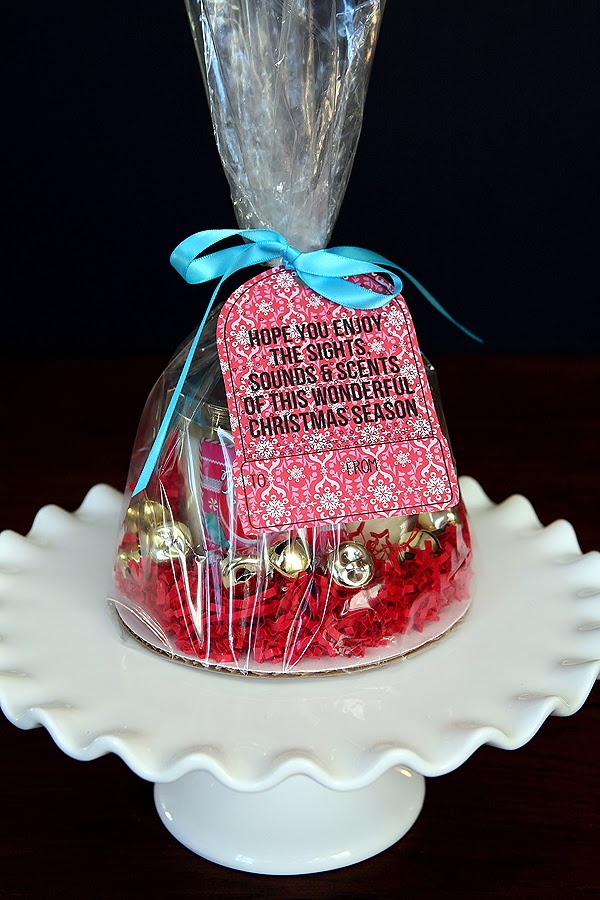 Supplies:
• gift ideas – candle, Christmas music, Christmas scented lotions or soaps, tickets to a Christmas show
• clear bag – we used Wilton treat bags – 10″x16″ – comes with 4 bags (found in Michaels baking section)
• 6″ cake circle (found in Michaels baking section as well)
• crinkle paper
• jingle bells (optional)
• ribbon
• Enjoy the Season Tag – Download
HERE
• scrapbook paper or cardstock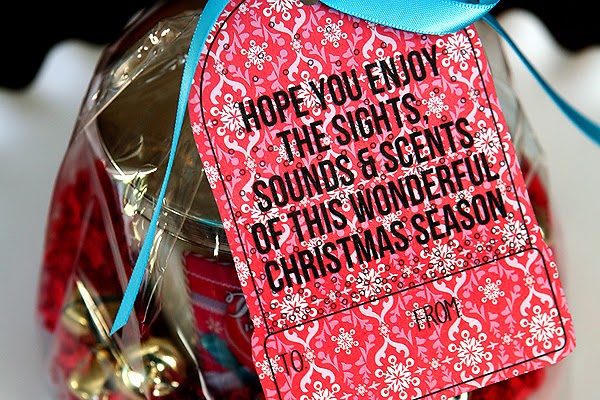 • put your cake circle in the bottom of your bag
• add your gift and surround it with crinkle paper and jingle bells
• print your tag on patterned scrapbook paper or cardstock and trim around it
• tie your ribbon on and add your tag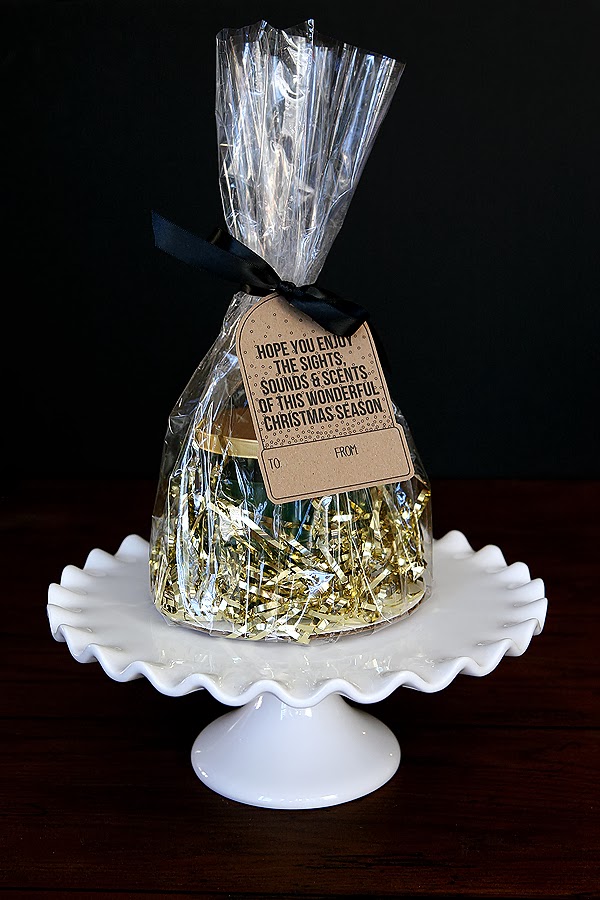 Deliver your gifts and cross it off your list. Your friends and family will think about you all season long.