This is a sponsored post written by me on behalf of Cooked Perfect® Meatballs. All opinions are 100% mine.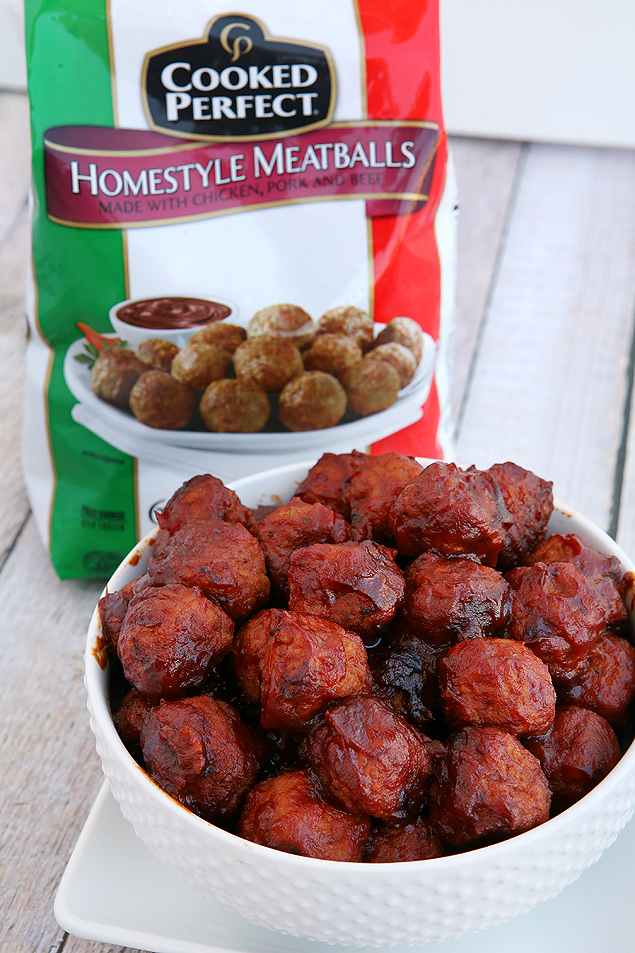 Raise your hand if you LOVE meatballs?!? Our hands are all up in the air over here because we love us some meatballs in our family. Especially delicious frozen ones that turn into the best crockpot meatballs ever with just a few minutes prep and a few hours in the slow cooker!! The kids love them. The adults love them. They are so good there's never a single one left at our family get-togethers.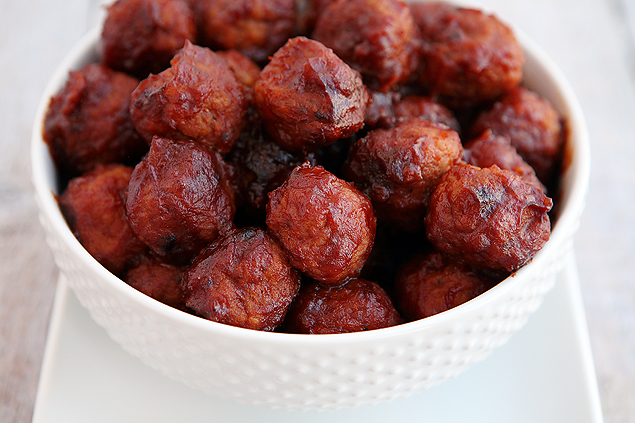 The last thing I want to do during the hot summer months is turn on the oven. It's been HOT here in Vegas. Like 115 degrees HOT. You just don't turn on the oven when it's that hot outside. That's one of the reasons why we always choose frozen meatballs. Not just any frozen meatballs though, we love Cooked Perfect® Meatballs because they taste just as good as homemade without all the work and no need to turn on the hot oven. Perfect, right?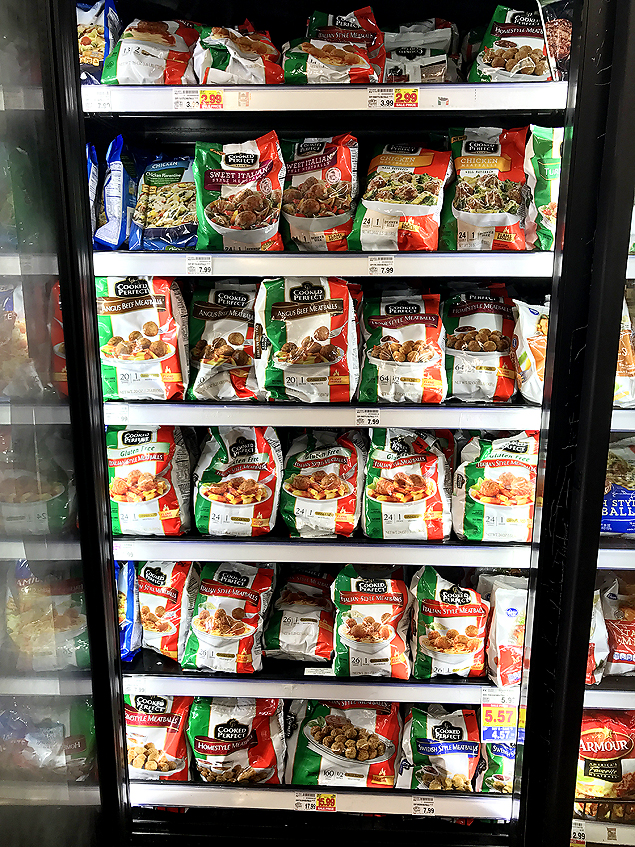 Find Cooked Perfect Meatballs in the freezer section at the grocery store. They have so many different flavors to choose from. We grabbed some of the Cooked Perfect Homestyle this shopping trip, but next time I want to try the Turkey Meatballs. YUM! We also love making meatball subs with the Italian ones. We just throw a bag of Italian meatballs in the slow cooker for a couple hours with a jar of spaghetti sauce and dinner is ready!!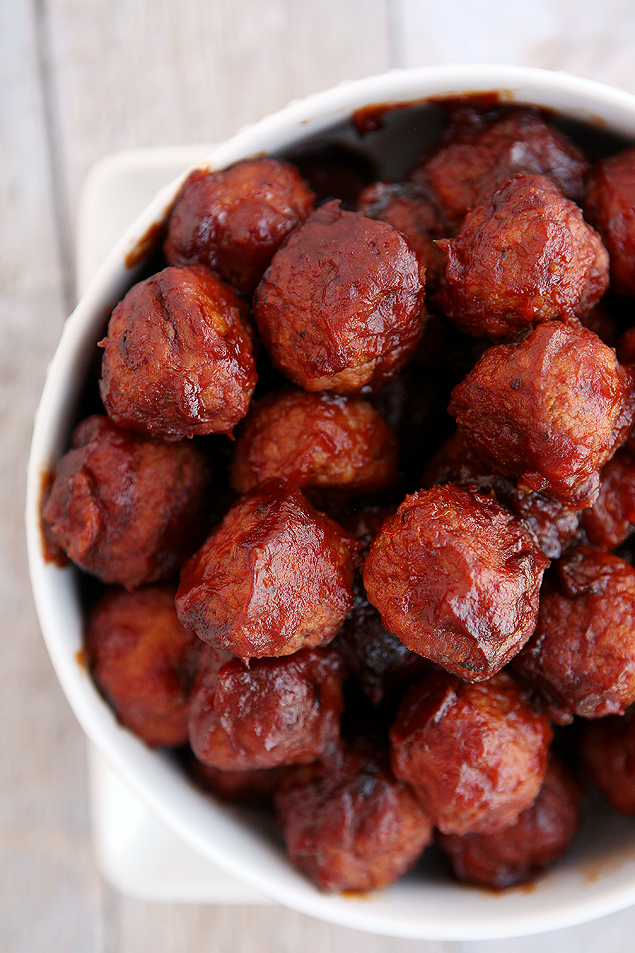 Back to today's recipe though. These meatballs are perfect for a quick dinner for your family. Serve them with some fruits and veggies and everyone will be happy. They also make the perfect dish to take to a potluck or summer BBQ. They are so simple to make and super fast. You can get everything in the slow cooker in under 5 minutes and your work is done! Everyone will be asking for the recipe!
Ingredients:
1 (32 ounce) Bag of Cooked Perfect Homestyle Meatballs
1 (8 ounce) can of Jellied Cranberry Sauce
3/4 cup Chili Sauce – can usually be found by the ketchup
1 tablespoon Brown Sugar
1 1/2 teaspoons Lemon Juice
Instructions:
Combine the jellied cranberry sauce, chili sauce, brown sugar and lemon juice in the slow cooker. Then add the meatballs and stir to cover with the sauce. Cook on low for 4-6 hours. Serve warm.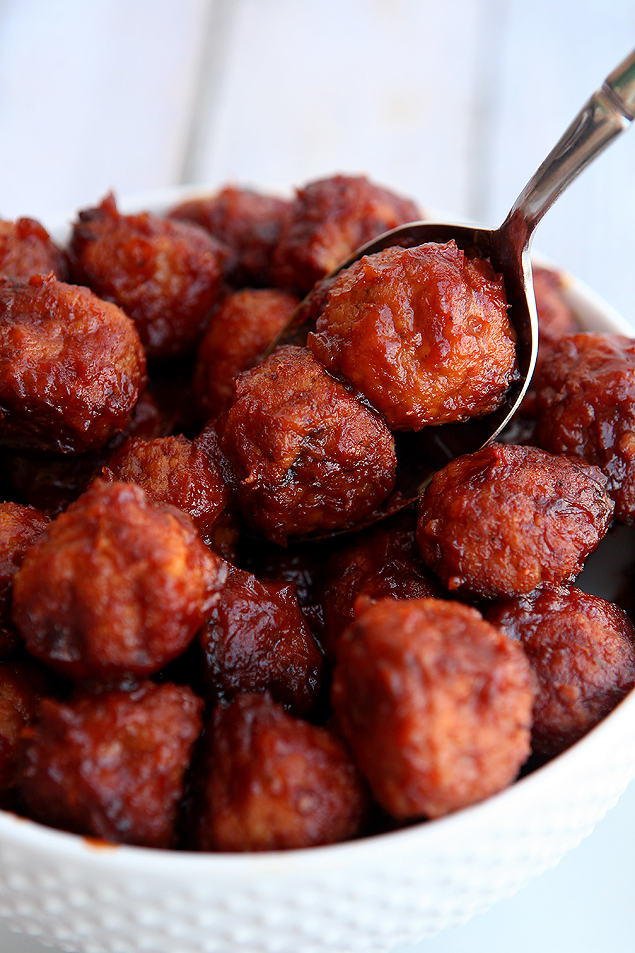 Cooked Perfect Meatballs use select meats, real cheeses and savory herbs. Then they are flame-broiled to sear in the flavor making them the tastiest meatballs out there if you ask us. If you are taking these to a potluck or BBQ I would suggest doubling the recipe! They always go fast and if by a small miracle you do have leftovers, they are just as good the next day.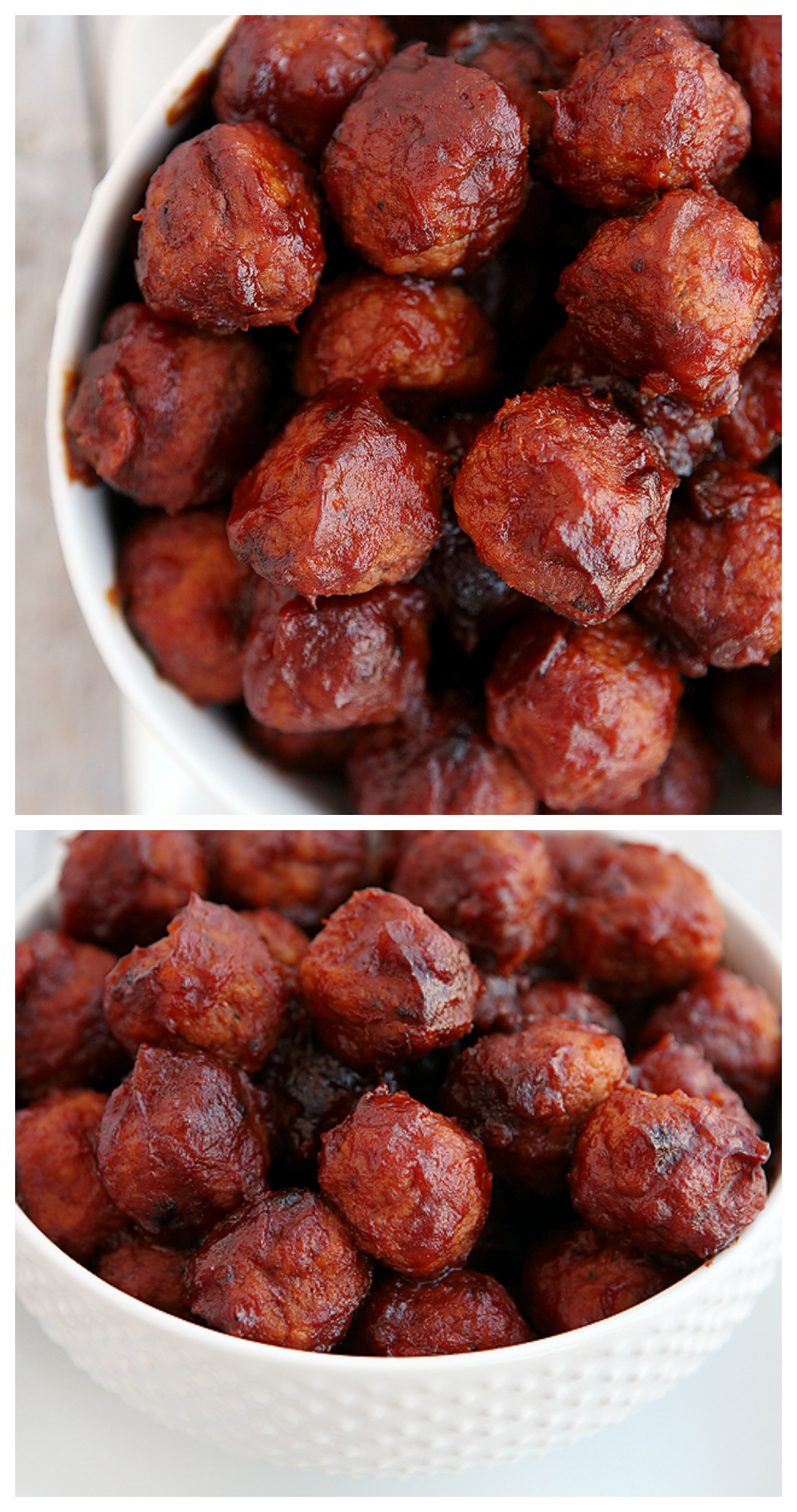 Find more delicious meatball recipes and a Cooked Perfect coupon for $1 off HERE! ​