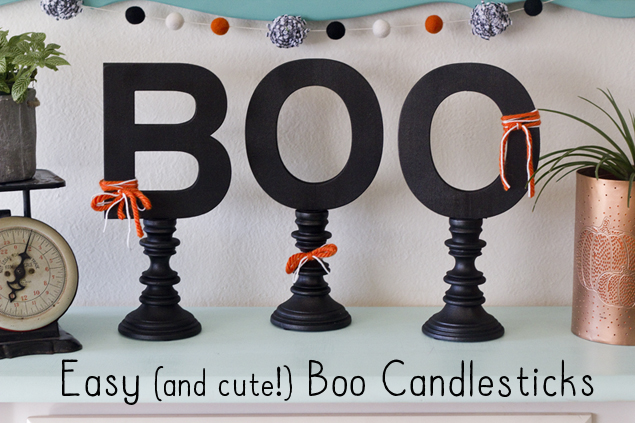 Hello to all you wonderful Eighteen25 readers! I'm Katie from Just Add Sunshine Inc. and a longtime admirer of Jodie and Jen's. I am completely thrilled to be participating in this year's Spooktacular September and have a fun Halloween craft and home décor project I'd love to share with you!
If any of you are like me, you're an avid Target shopper and a connoisseur of shopping the clearance end caps. I recently came across three fabulous Threshold brand candlesticks for 70% off and knew I had to put them to good use! I then shopped my way over to the craft aisle (LOVE!) and bought three wooden letters to spell out BOO…and thus the creation of my Easy (and cute!) Boo Candlesticks!
Step 1, gather supplies.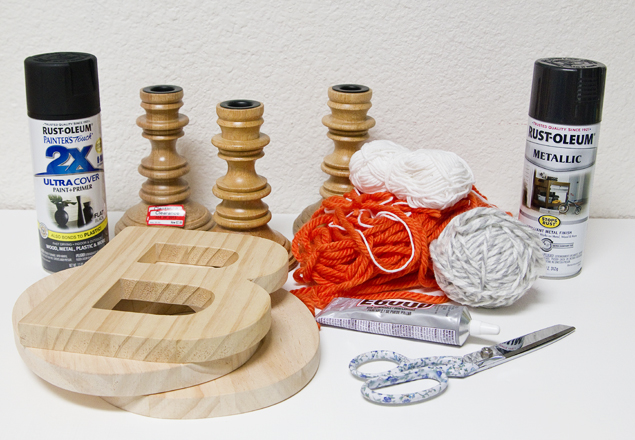 Candlesticks and BOO wood letters from Target
Black and Metallic spray paint from Home Depot
E6000 glue
Yarn or other embellishments
Scissors
Step 2, glue letters to candlesticks.
E6000 is an amazing glue that can adhere nearly anything together! It takes a few hours of drying time before glued items can be handled. I let mine dry for about 3 hours in the hot outdoors before moving to the next step.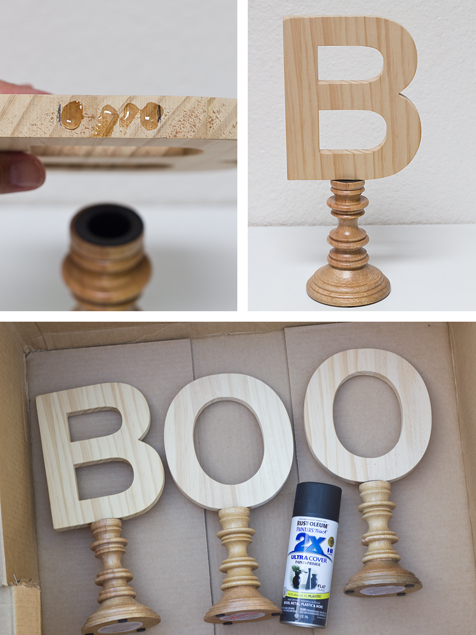 Step 3, spray paint
I tend to be impatient when it comes to spray painting, but it usually always leads to heartache. So I took my time, followed the directions and sprayed about 5 light coats of the black paint and 2 light coats of the metallic spray.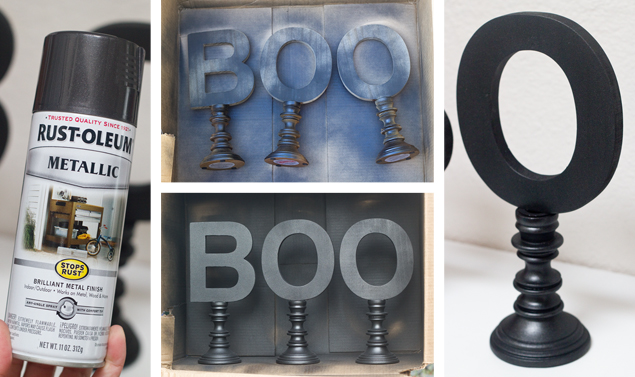 Step 4, add the finishing touches and proudly display!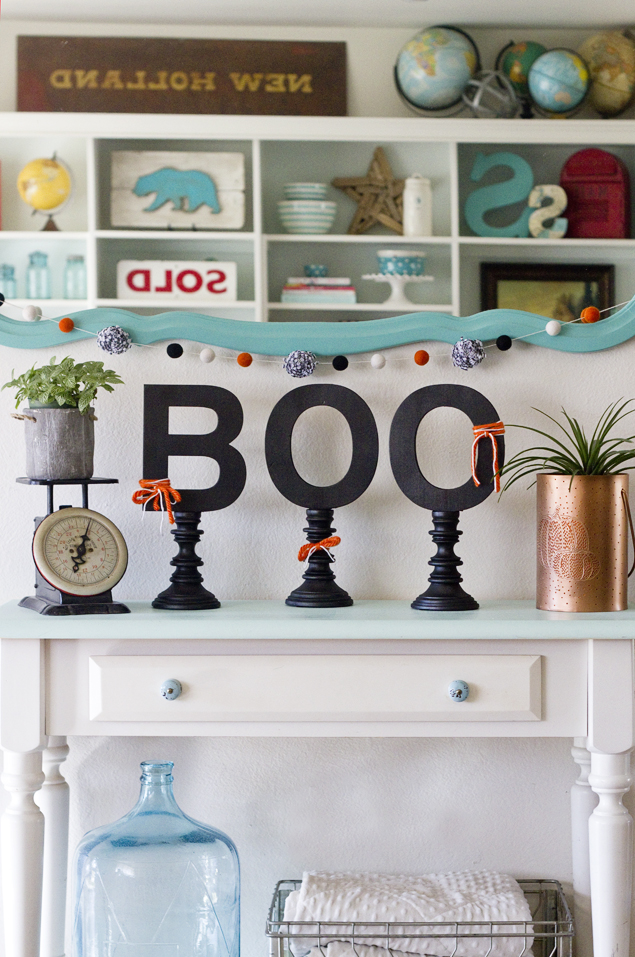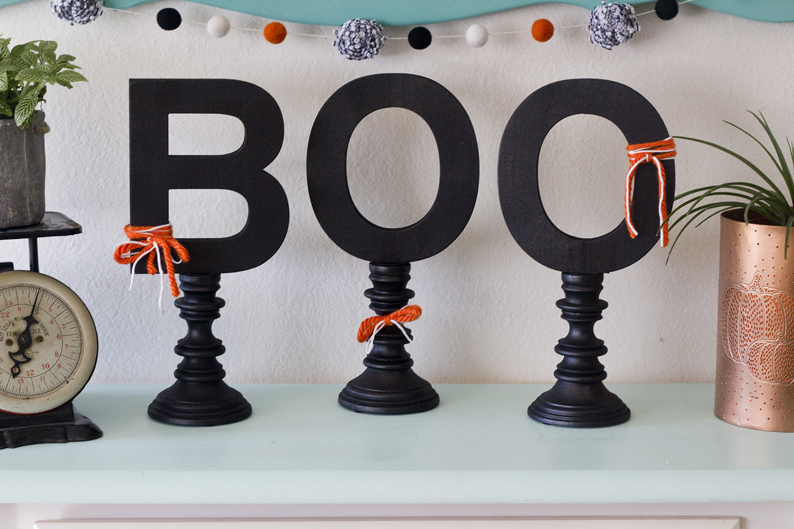 Thank you so much for having me ladies!!