Well, it's about that time…
the weather is getting warmer, the kids are jumping in the pool
(at least here in the desert)
and the BBQ's are calling your name.
We have a perfect side dish for you that will leave everyone wanting more.
(and a little more, and a little more)
It's such a simple dish too!
You can throw it together in 5 minutes or less!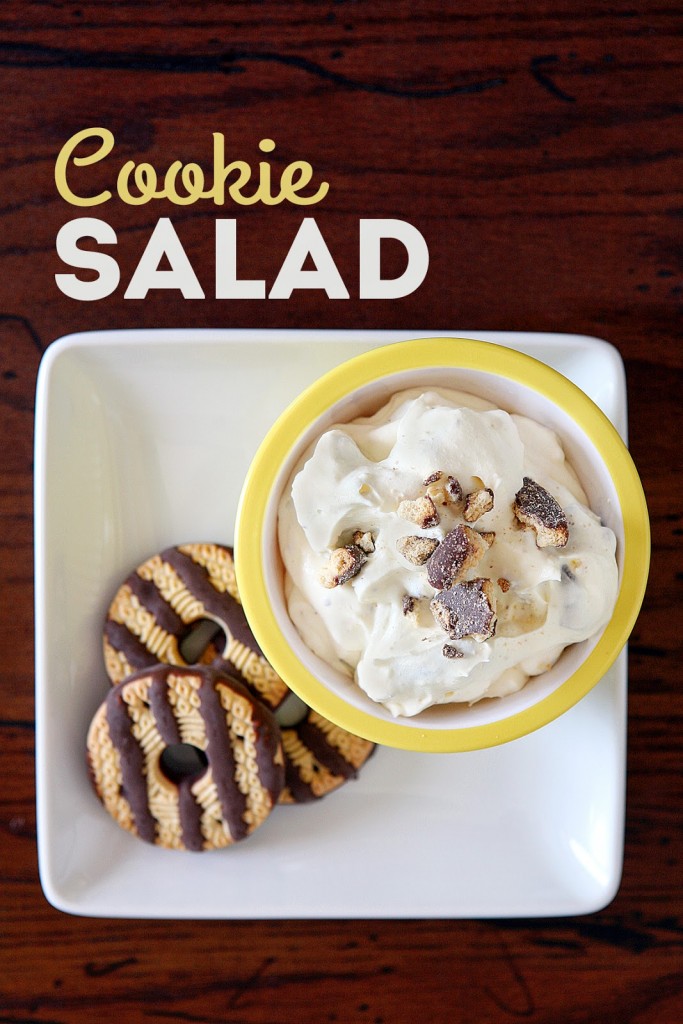 Here's what you'll need:
1 cup of buttermilk
3 oz. packet of instant vanilla pudding
15 oz. can of pineapple chunks (or mandarin oranges, sliced bananas), drained
8 oz. tub of Cool Whip
15 fudge striped cookies, crumbled
First, mix together the buttermilk and instant vanilla pudding. Add your fruit of choice and slightly mix. Fold in your Cool Whip. Before serving, add most of the crumbled cookies leaving the remaining to sprinkle on top.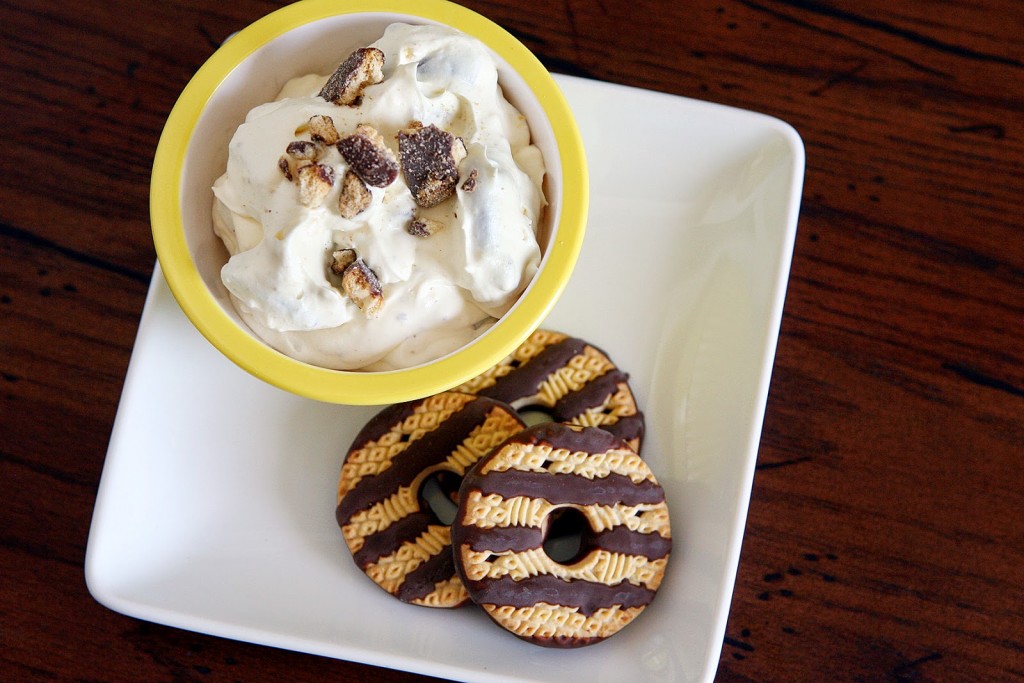 That's it!
Simple. Quick. Yummy.