every december, we gather all the girls in our family for a baking day. we make all kinds of yummy sweets. and while we're busy baking, we're busy snacking. and one of our favorite holiday snacks… cheese ball and crackers.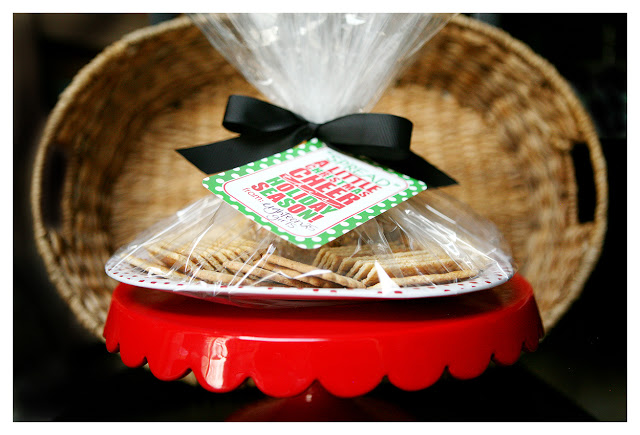 we thought it would be great to share with some of our friends this holiday season. so we designed a fun little tag to help with that.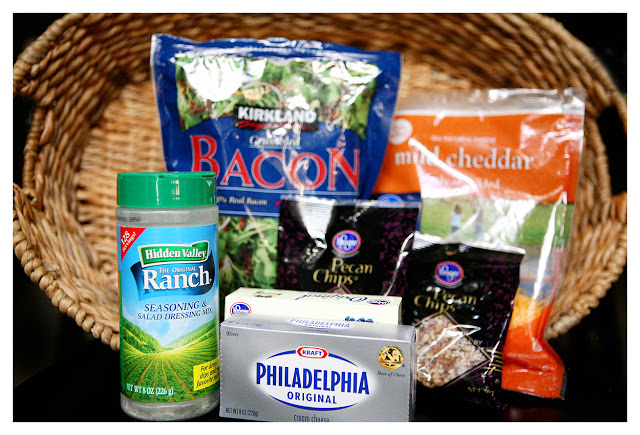 now here is what you'll need…
cheddar bacon ranch cheese ball
(makes 2 cheese balls)
2 cups shredded cheddar cheese
2 (8oz) packages of softened cream cheese
1 cup chopped bacon or real bacon bits
1 envelope hidden valley ranch dressing mix
1 cup chopped pecans
combine the first four ingredients and mix well. divide in half, round each side and cover with plastic wrap. place in the freezer for about 15 minutes. remove plastic wrap and roll in the chopped pecans until completely covered. tightly re-wrap with a new piece of plastic wrap.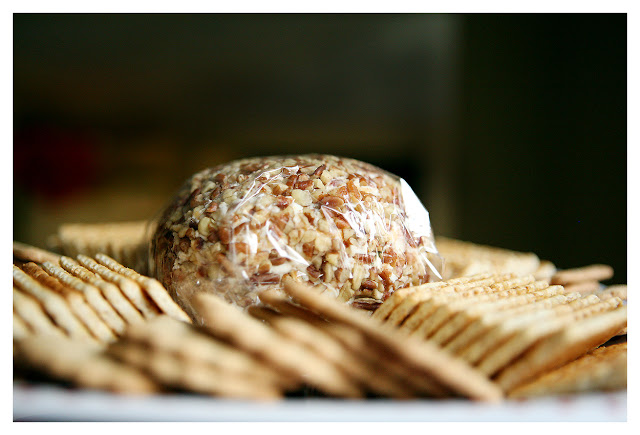 when you're ready to deliver your gifts, place cheese ball and crackers on a festive plate and wrap with cellophane. tie the "cheesey" tag on with ribbon and you're done.download your 8.5 x 11 sheet of tags 
HERE
.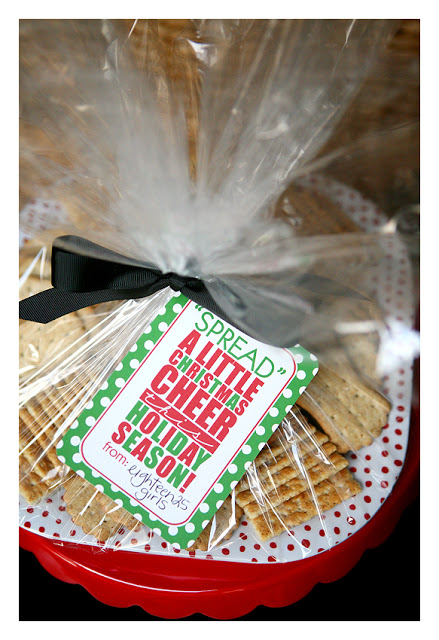 this post was first shared on a
southern fairytale
as part of the holiday bake, craft and sew along
. . . . . . . .
pin these: