we have another fun birthday gift idea to share today
just pick up the birthday girl's favorite treat and add the…
birthday treat tag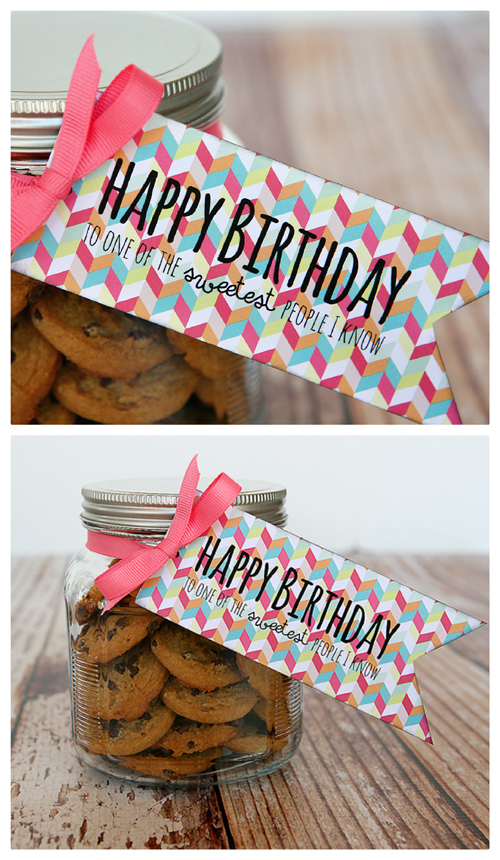 supplies:
• a sweet treat
• the birthday treat tag: download
HERE
• jar (optional)
• twine or ribbon
• scrapbook paper or cardstock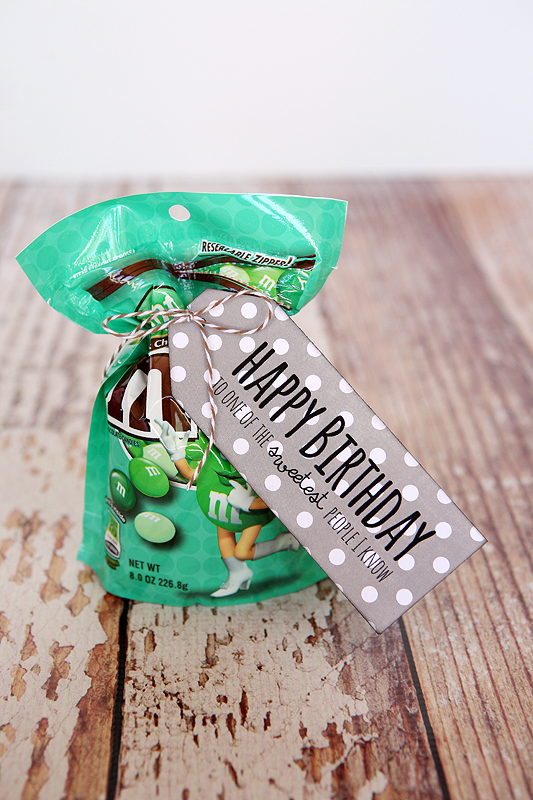 just print your tag on a cute piece of scrapbook paper and attach it to your treat with ribbon or twine.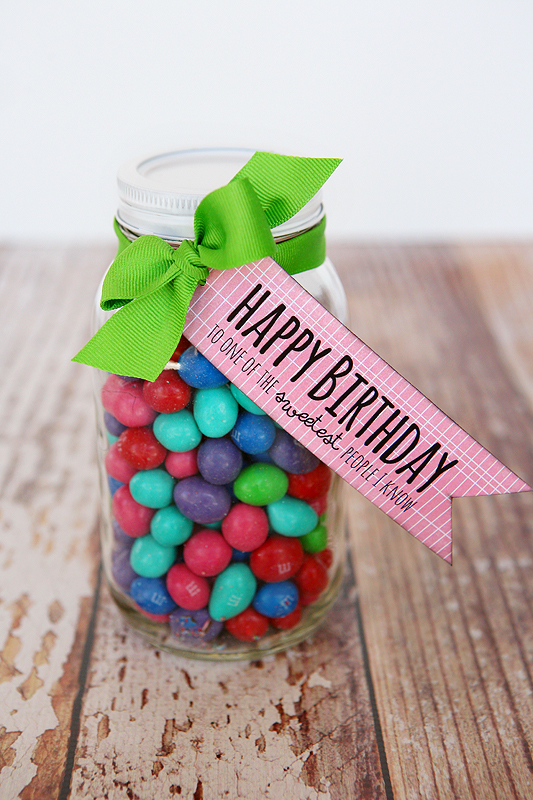 (are these not the cutest colored m&m's you've ever seen!)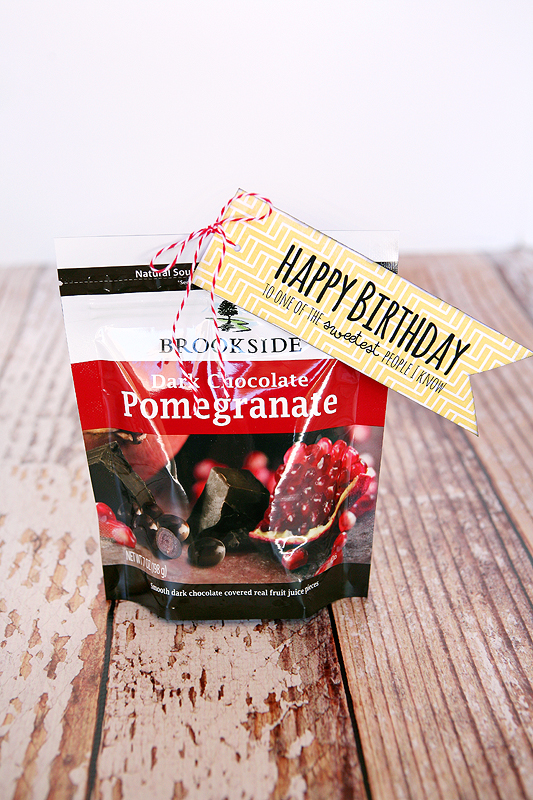 so simple to put together, but is sure to make someone feel special on their birthday!

What's your favorite sweet treat?
_________________________________________
this post is sponsored by: