Don't let the name scare you away. These Baby Food Bars are absolutely delicious.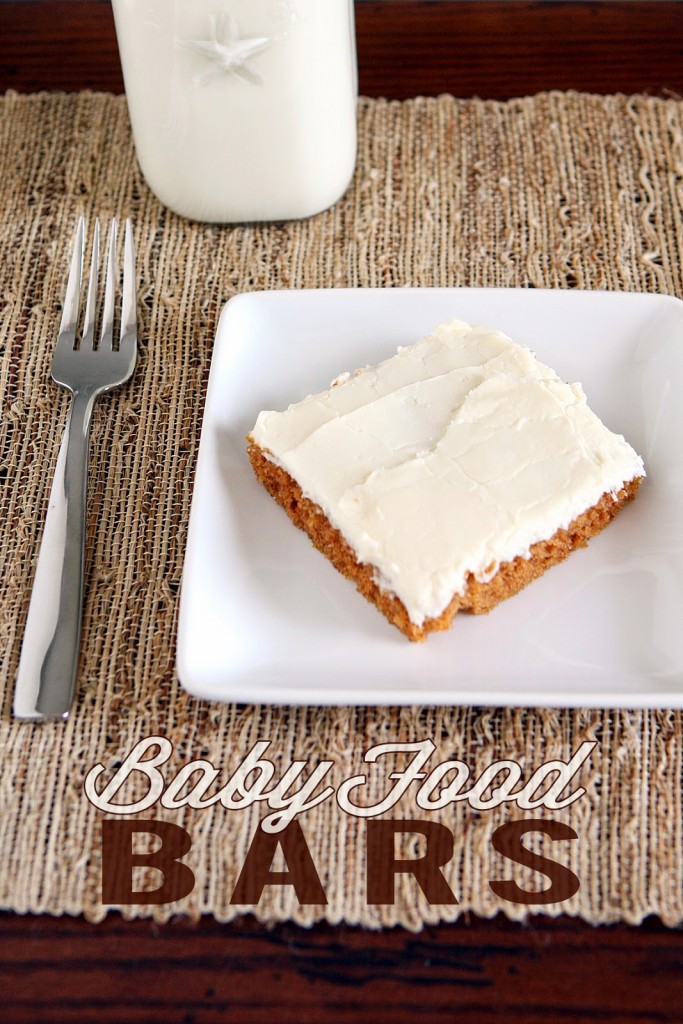 Today we are sharing one of my all time favorite desserts!
I know the thought of using actual baby food might seem a little weird, but the truth is, these bars are so moist with a yummy carrot/spice cake taste. Plus anything with cream cheese frosting is going on the top of my list.
I think you'll really enjoy them!
Here's what you'll need:
3 eggs
1+1/2 cup of sugar
1 (4.5 oz.) jar of applesauce (baby food)
1 (4.5 oz.) jar of carrots (baby food)
1 (4.5 oz.) jar of peaches (baby food)
1+1/4 cup of oil
2 cups of flour
2 teaspoons of baking soda
2 teaspoons of cinnamon
The icing:
1 (8 oz.) package of cream cheese (softened)
1 stick of butter (softened)
1 teaspoon of vanilla
1 box of powdered sugar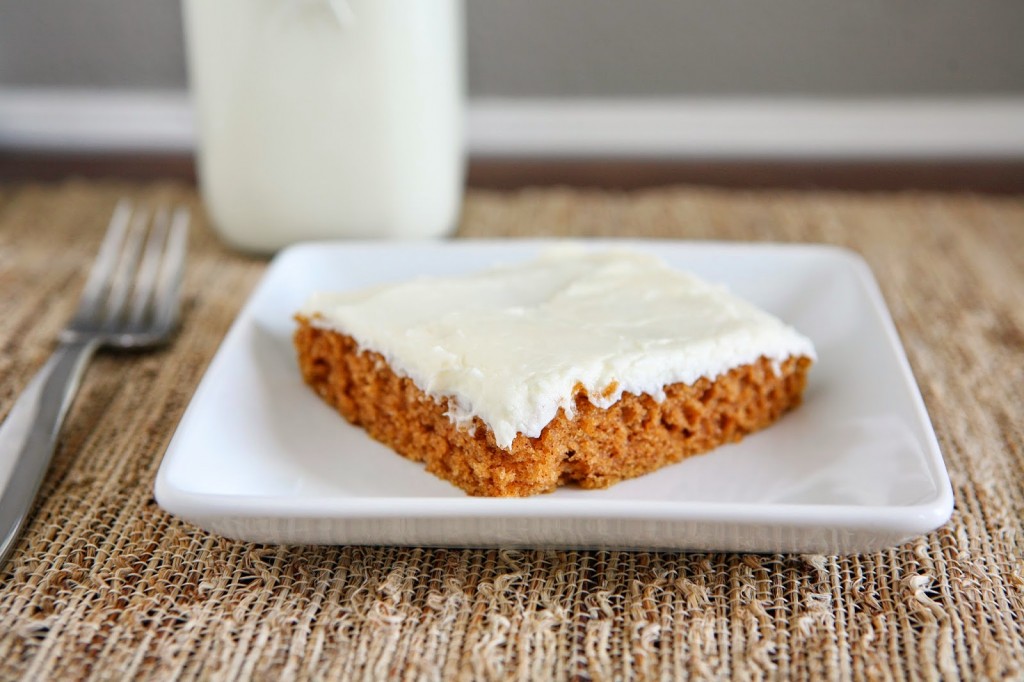 Preheat your oven to 350 degrees. Mix together your eggs, sugar, baby food and oil.  In a separate bowl, mix your flour, baking soda and cinnamon.  Combine your flour mixture with your baby food mixture.  Spread onto a lightly greased jelly roll pan (or cookie sheet).  Bake for 20 minutes or until your toothpick comes out clean.  Let your bars cool.
To make the icing, cream your cream cheese, butter and vanilla.  On low, beat in your powdered sugar until fluffy and smooth. Spread over your cooled cake.
The only thing that's left to do is enjoy!
(and decide who you're going to share with.)