We have a Holiday Gift Guide for the ladies today. If we are being totally honest a lot of this stuff is on our actual wishlist. So this one is pretty easy to put together… we just think if we had all the money in the world… what would we want? haha. Maybe you'll find some stuff to put on your Christmas list or an idea for a lovely lady in your life. 🙂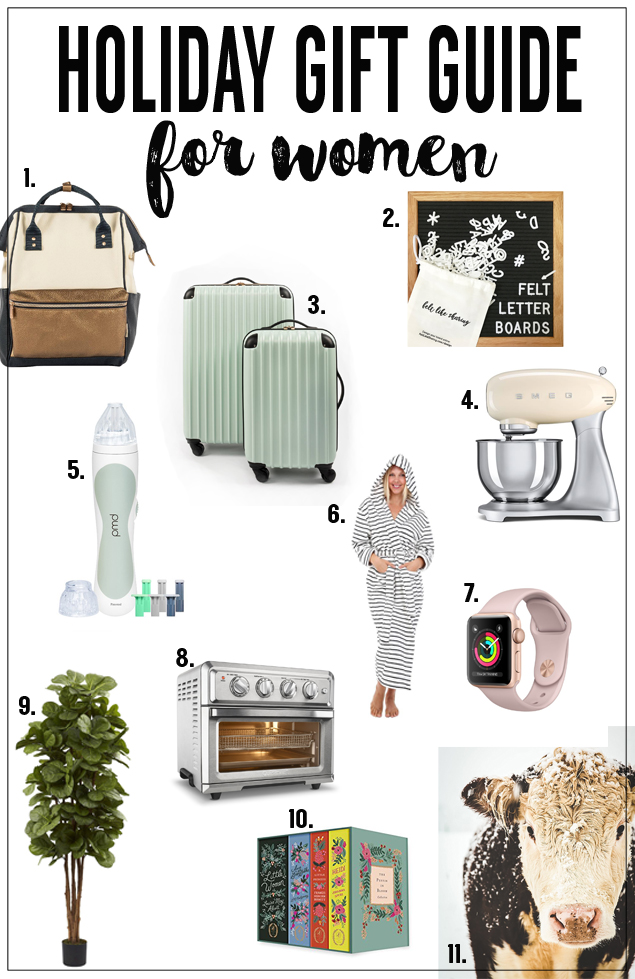 * We created these Holiday Gift Guides to help give you fun ideas for your gift giving this Christmas. We've tried to include a variety of priced items. These are fun ideas we've come across that we think could make a fun gift for the right person. Affiliate links are included.
01 | Wit and Delight Backpack – I'm just LOVING this whole line at Target right now. Plus a backpack just seems easier than a handbag these days.
02 | Black Felt Letterboard – Anything that you can spell out your own message with is pretty popular right now. You definitely can't go wrong with a felt letterboard!
03 | Sage Hardside Spinner Luggage – This luggage is the perfect color! No more wondering which black suitcase is yours. This will be the cutest suitcase in baggage claim. 🙂
04 | SMEG mixer – These mixers are the best around and they are by far the best looking. All the heart eyes for SMEG mixers.
05 | PMD Personal Microdermabrasion – It's like getting a weekly facial. Raise your hand if you want smoother, brighter more youthful looking skin? Me too!!
06 | Robe – Give me all the black and white stripes! This robe is adorable, made of soft microfiber fleece and has a hood and pockets. Sounds perfect to me!
07 | Apple Watch Series 3 – I keep telling myself I don't need one, but everyone I talk to says they love theirs!
08 | Cuisinart Air-Fryer Toaster Oven – These are so nice to have. Cook anything from toast to a pizza to a 4 pound chicken in it!
09 | Fiddle Leaf Fig Tree – The cutest tree and you can't kill it! We have this exact one and it looks great in our house.
10 | The Puffin In Bloom Collection – Even if you don't read these books will look great displayed in your home. They are so pretty. The set includes the classics Anne of Green Gables, Heidi, Little Women, and A Little Princess.
11 | Winter Cow Farmhouse Decor – This print will look great in so many homes. Not sure why cow prints are so popular right now, but I'm totally on board. 🙂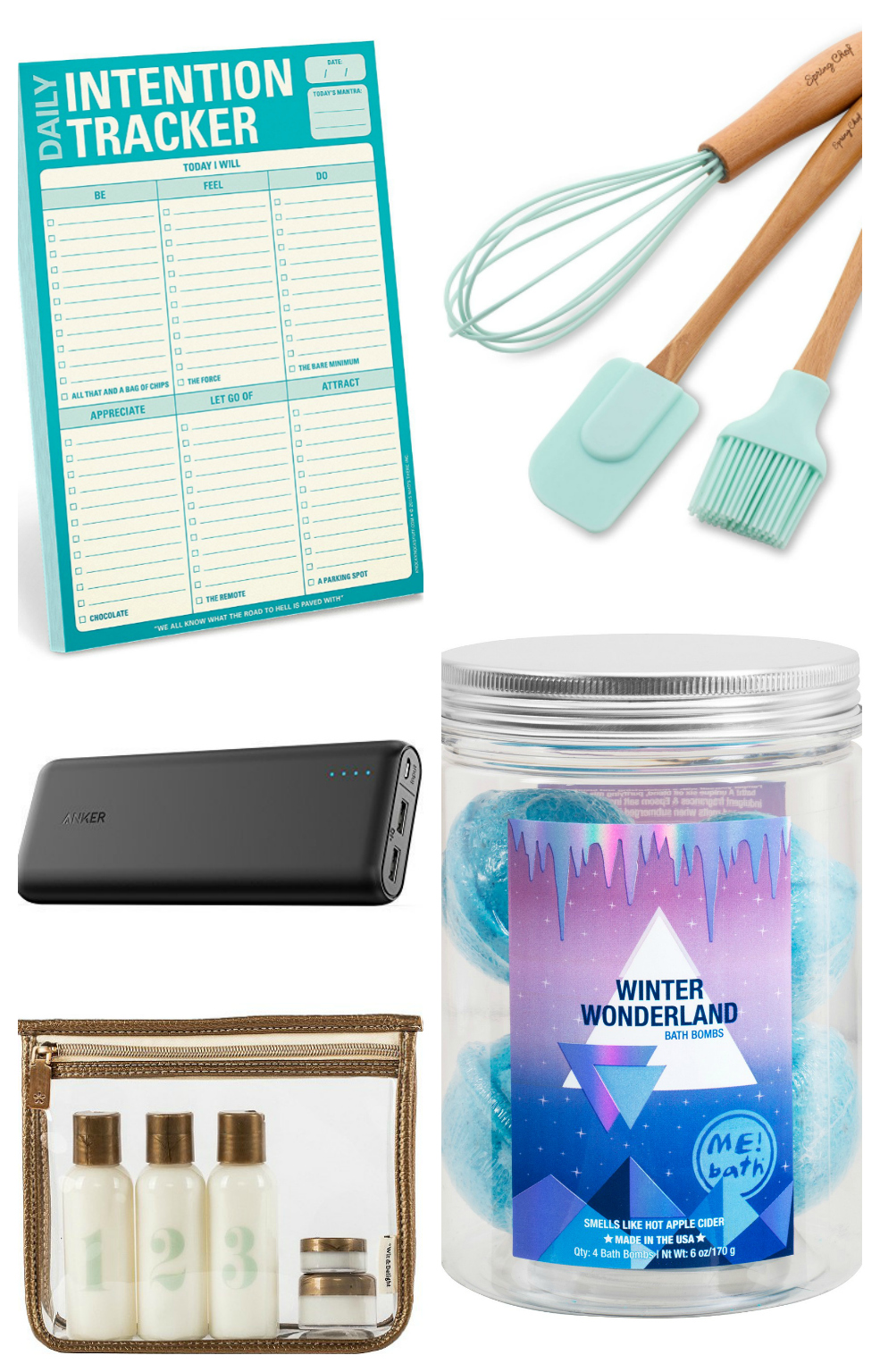 Stocking Stuffer Ideas:
Check out our other Gift Guides: