Next up… gift ideas for the guys. They are the hardest ones to buy for on my list, is it like that for you too? Hopefully something on our gift guide will give you some good ideas for things that the men in your life will enjoy.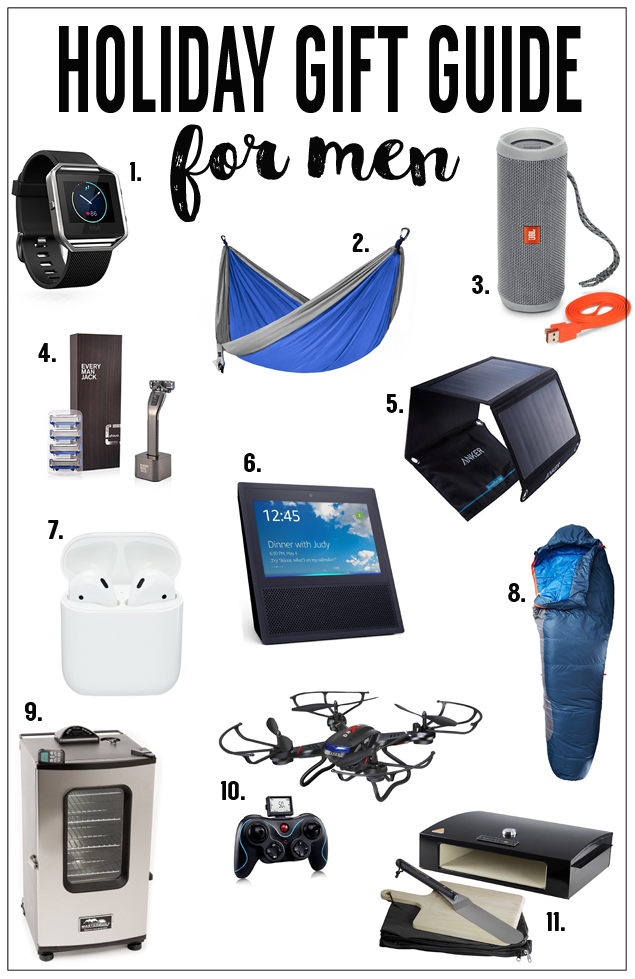 * We created these Holiday Gift Guides to help give you fun ideas for your gift giving this Christmas. We've tried to include a variety of priced items. These are fun ideas we've come across that we think could make a fun gift for the right person. Affiliate links are included.
01 | FitBit Blaze – This cool little gadget will track runs, cardio, cross-training, biking and more.
02 | Double Camping Hammock – A hammock for two is the perfect gift for him and is secretly a gift for you too. Super lightweight and easy to set up, supports up to 500lbs.
03 | JBL Flip 4 Waterproof Bluetooth Speaker – This speaker lets you connect up to 2 smartphones or tablets, gives you up to 12 hours of playtime and can even be submerged in water! It also has great reviews on amazon.
04 | Every Man Jack Razor – Handcrafted razor that makes a great gift.
05 | Anker Solar Phone Charger – This would be perfect for camping, hiking and even emergency preparedness.
06 | Echo Show – Now Alexa can show you things! Watch video flash briefings, Amazon video content, see music lyrics, security cameras, photos, weather forecasts, to-do lists, browse and listen to audiobooks and lots more!!
07 | Apple Airbuds – Audio automatically plays as soon as you put them in your ears and pauses when you take them out. To adjust the volume, change the song, make a call, or even get directions, just double-tap to activate Siri.
08 | Kelty Dualist Sleeping Bag – A bag that's as versatile as you are. This bag is your best bet for camping comfort and operates well in both wet and dry conditions.
09 | Electric Smoker – He'll love trying out new things to cook in this electric smoker. It has 4 spacious chrome racks, enabling you to cook a variety of your favorite foods at once.
10 | Quadcopter Drone – This drone has great reviews! So if someone on your list is asking for one… this might be the winner!
11 | Bakerstone Original Pizza Oven – This might be the coolest gift on the list. You simply place the oven box on the grill and you can bake gourmet pizzas in 2-4 minutes! You can also bake breads and roast meats, vegetables and fish!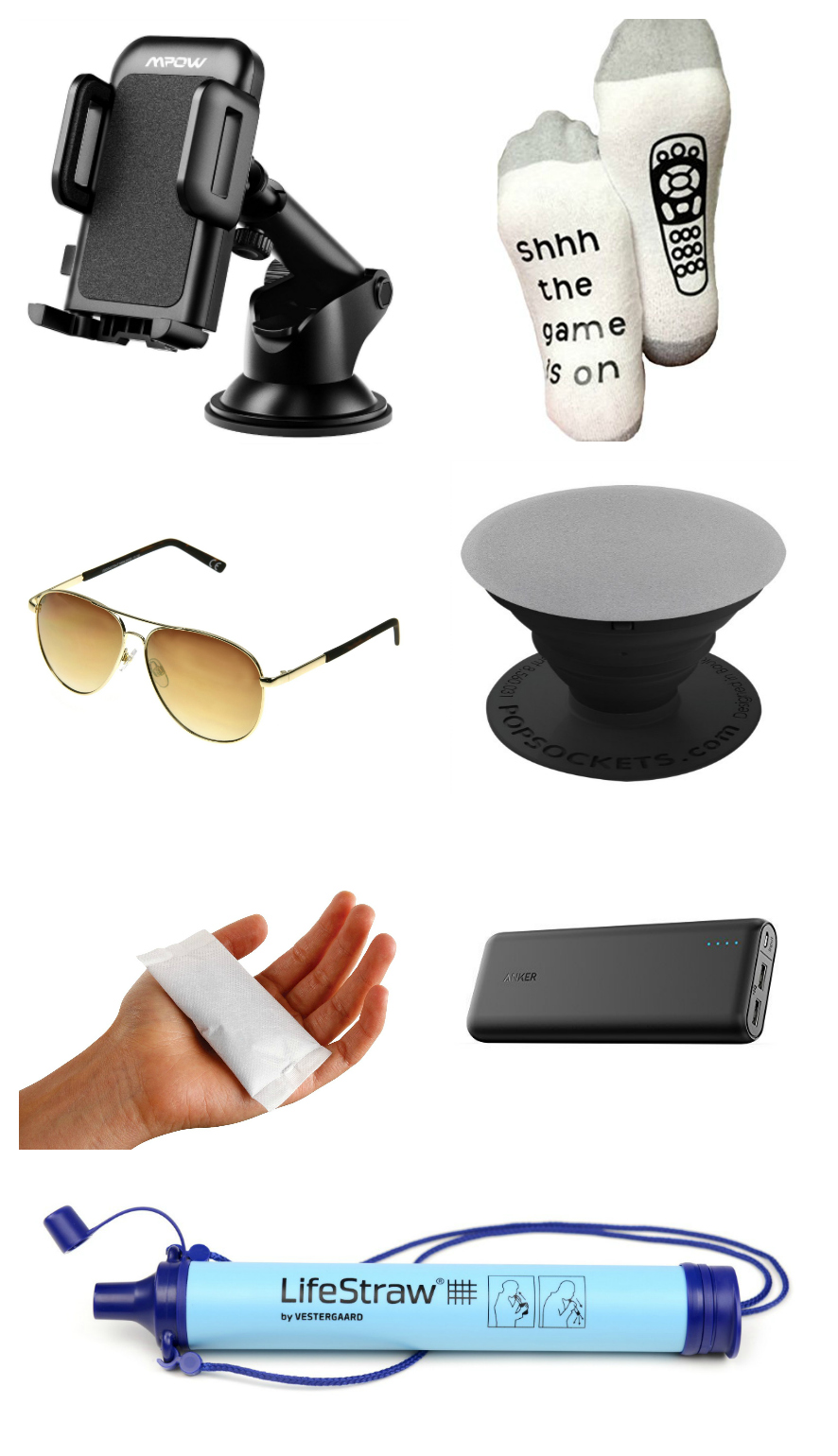 Stocking Stuffer Ideas:
Check out our other Gift Guides: