The Graduation Subway Art has been updated for all of us that have 2015 Graduates. These make great decorations at their parties and they are pretty inexpensive too!
Plus if you have some simple photoshop/photoshop elements knowledge (or a friend who does) you can easily change the colors to your school's colors!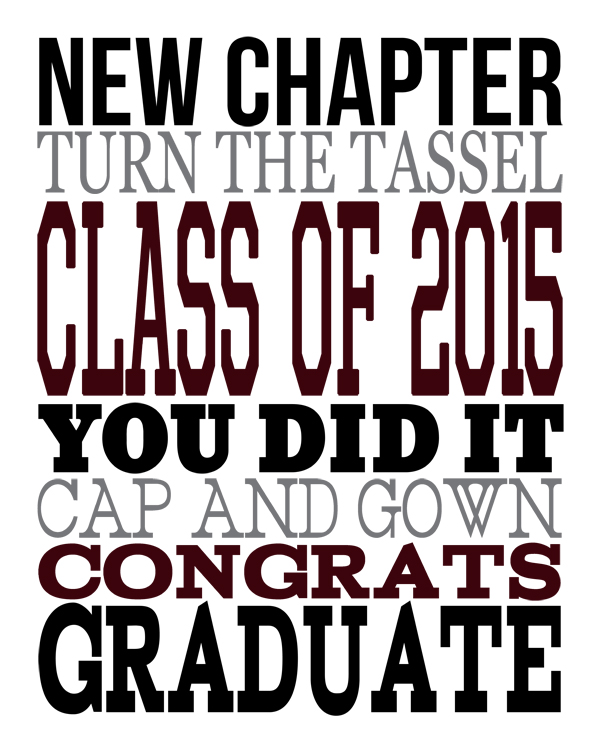 For the black and white jpg file…

or, if you want to edit the colors, download the psd file…

You can find instructions for editing the colors of your subway art
HERE.
Congratulations Class of 2015!!