You've been booed! This is one of our most favorite Halloween traditions and we know you'll love it too. 🙂
.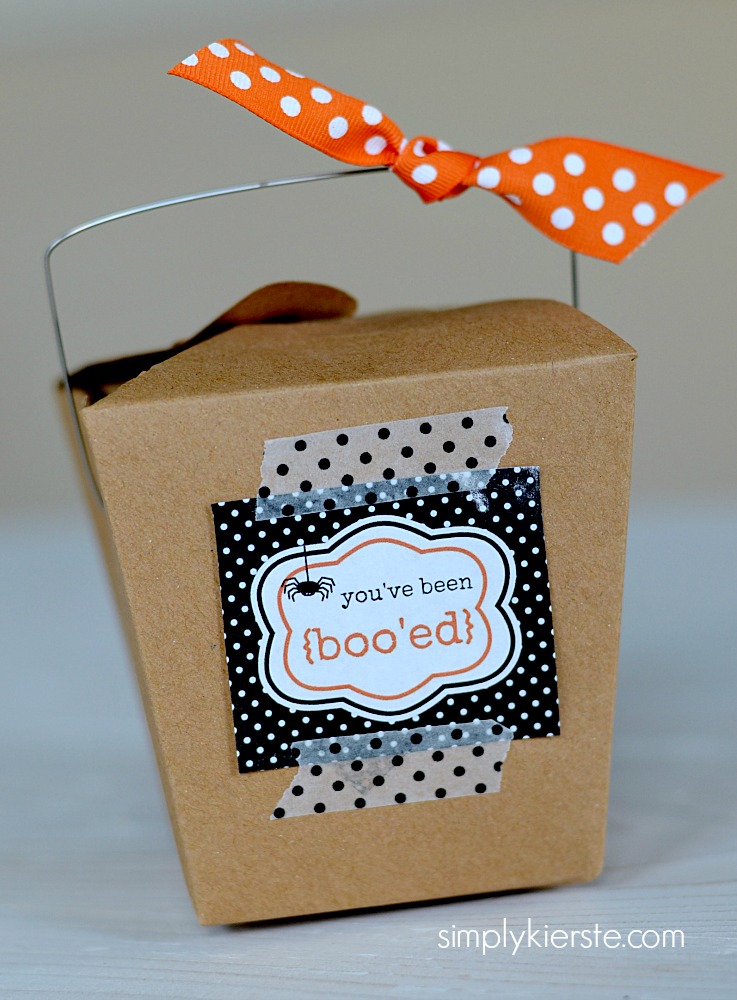 One of our most favorite family traditions is to "boo" our neighbors and friends a few weeks before Halloween. We make up two or three plates of yummy treats, print off cute boo signs and instructions, and then sneak out into the night dressed in black clothing (okay…it's usually our pajamas, but we pretend we're totally undercover), and secretly deliver them.
.
My kids LOVE putting the treats on the porch, ringing the doorbell, and then taking off running, trying not to get caught. We leave the car running, a door slightly ajar, and ready to leave as fast as we can by our already planned escape route. We always end up in gales of laughter, and we talk about it for weeks. It is just so fun to do together, and then to watch as the fun spreads around the neighborhood!!
.
Here's how you can start the "boo" tradition in your own neighborhood!
.
SUPPLIES – Affiliate links included
-boo tags, letter, and sign for each house you're delivering to
CLICK BELOW TO DOWNLOAD THE You've Been Booed PRINTABLES!
.
DIRECTIONS
1. Print out the boo tags on cardstock.
2. Make yummy treats and package them! I love using these
cute takeout boxes
to deliver the treats, so I used
washi tape
to adhere it to the side. If you're using a plate. clear bag, or mason jar, you can use punch a hole in the corner of the tag and attach it with ribbon instead.
3. Print out a boo letter and boo sign to go with each plate of treats.
4. Deliver them all secretly to a friend or neighbor…be careful, don't get caught! Smiling face (black and white)
.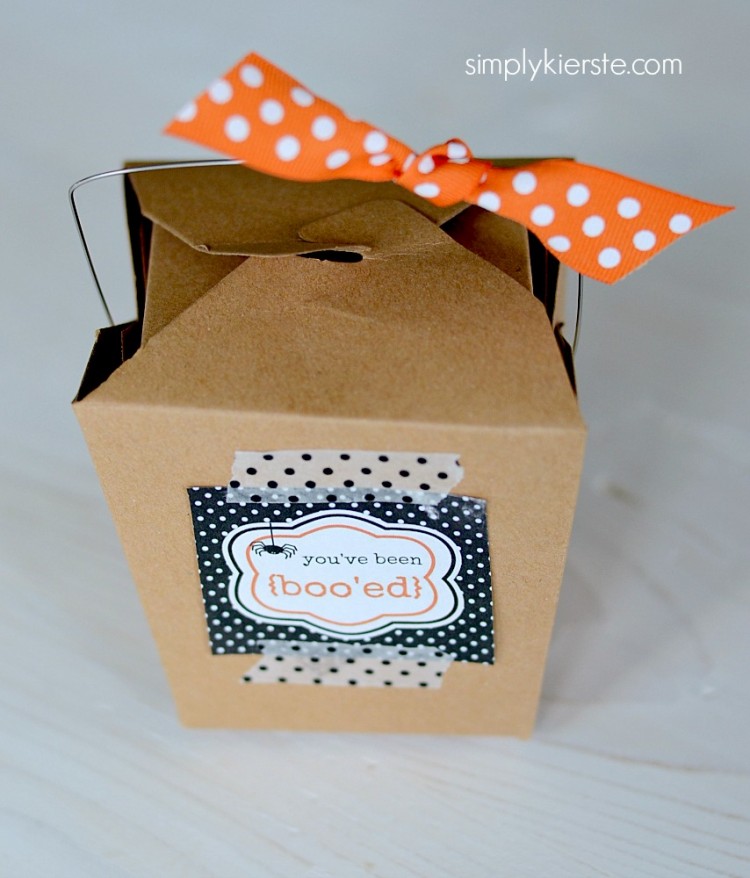 .
Happy Halloween!!
Thank you so much Jennifer, Jamie, and Jodie, for having me today! I hope you all will stop by and say hello, and check out some of my favorite fall and Halloween projects!
.

.
Here are a few more Halloween ideas to check out: