Hello everyone here at eighteen25! I am excited to be a part of this fun series. I have loved popping over for a visit every day to see what cute Halloween ideas have been shared.
I am a big fan of Halloween and even though my husband and I are now empty nesters we celebrate up big. Since I no longer have children at home to plan costumes for I have talked my husband into dressing up with me for Halloween. He's a good guy. Last year I got him to be Popeye!
This year I decided to create some pumpkin donuts. I really wasn't sure if I should call them donut pumpkins or pumpkin donuts because there technically is no pumpkin in these donuts. They just look like pumpkins!
Pumpkin Donuts are easy to make. I purchased my unglazed cake donuts at our local donut shop and mixed up some glaze with powdered sugar and a little milk. You just want a nice smooth consistency that is easy to dip into. Of course you will need some sprinkles too. I am a firm believer that sprinkles make everything better!!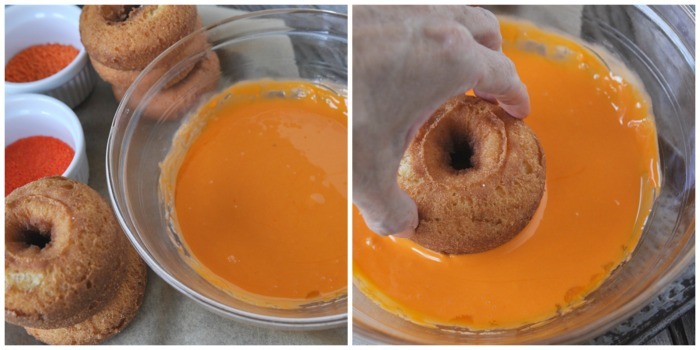 Be sure and gently shake the donut after dipping it so you get a nice smooth surface.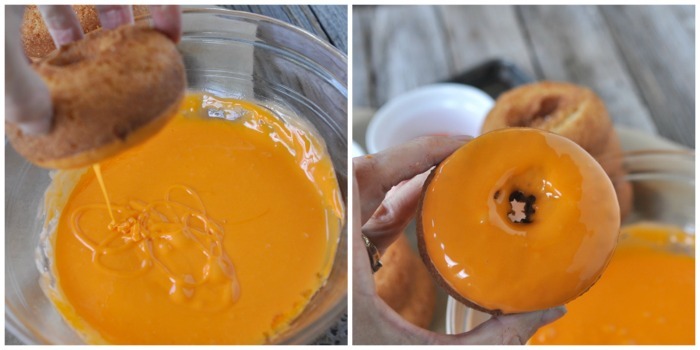 Then go crazy with those sprinkles.
Place them on a parchment paper covered surface to dry and let the glaze set up.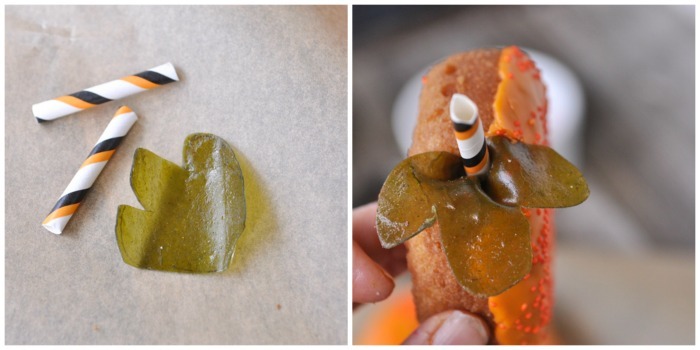 And there you have it, a pumpkin donut or a donut pumpkin!
They are just too cute!
And I had way too much fun taking photos of them!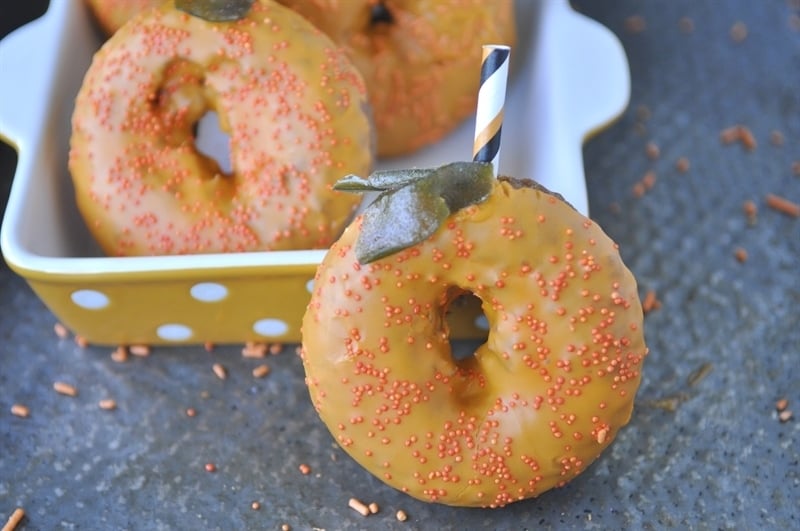 And if you need even more fun Halloween donut ideas check out my fun Googly Eye Donuts! I even have a tutorial on how to make your own Googly Eyes too.