Hi Eighteen25 friends! It's Rachel from Fawn – Handcrafted Celebrations and I'm here today to share a fun party idea. Our daughter has been BEGGING for a sleepover and honestly, I'm just not quite ready for the whole slumber party thing.  I met her halfway and suggested the next best thing….a pancake and pajama party! We invited her little friends over on a Saturday morning in their jammies to watch cartoons, nibble on pancakes and play games.
I made the invitations using the small fun size cereals and covered them with these darling retro inspired cereal box papers.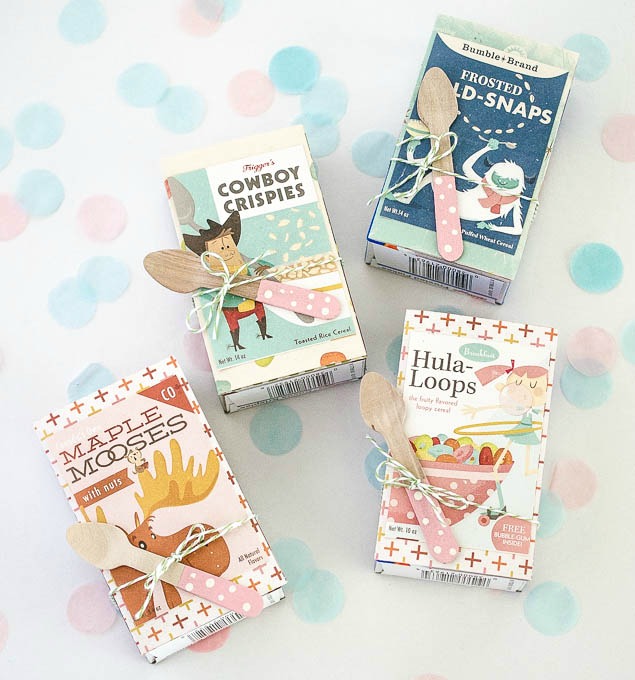 I cut the paper to size and attached the paper to the front of the boxes and tied bakers twine around the box. I also tucked a tiny wooden spoon through the bakers twine because you simply can't eat cereal without a cute polka dot spoon, right?!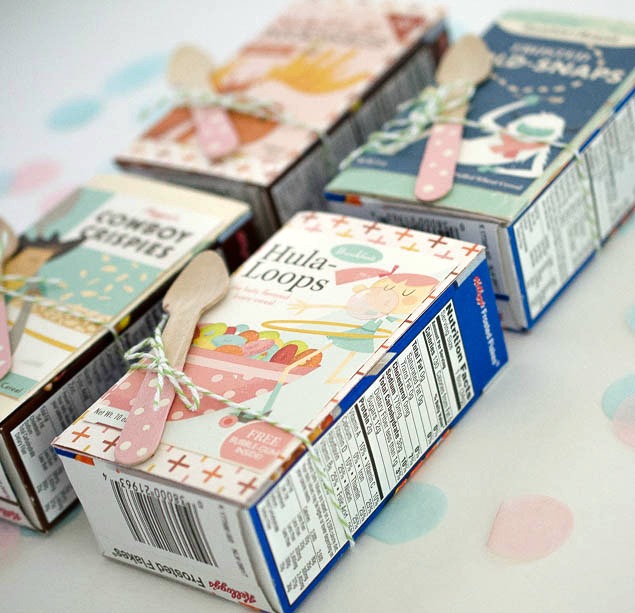 The inside of the invite had the details of the party on this cute nostalgic paper. How fun are those retro TVs?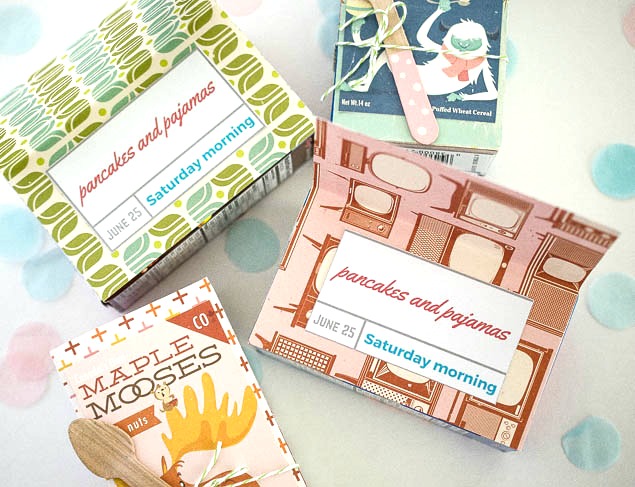 Each child received a cereal invite and party hat to wear. Pretty sure this was the first time any of the kids had received a box of cereal as an invitation. 😉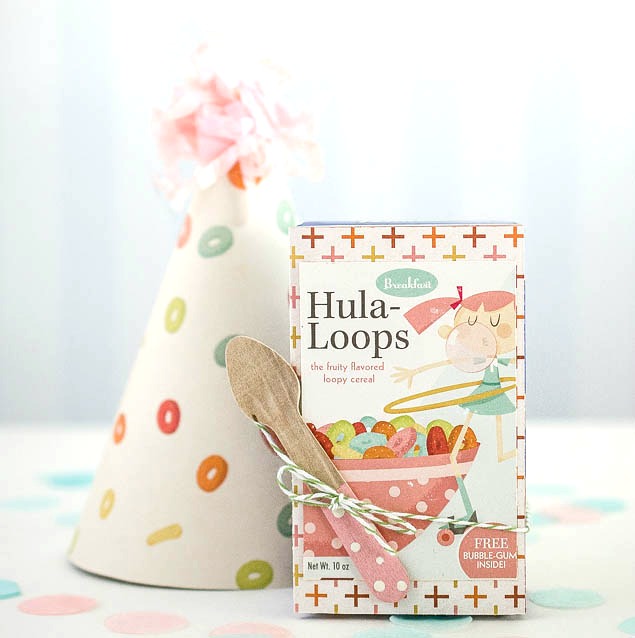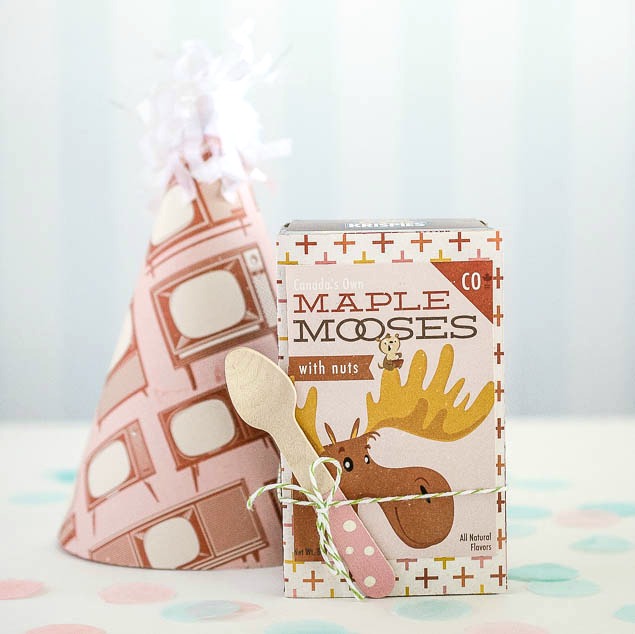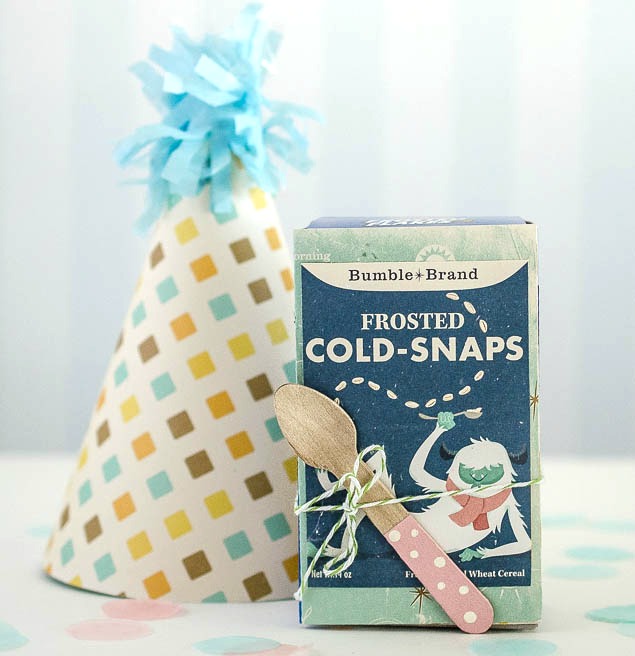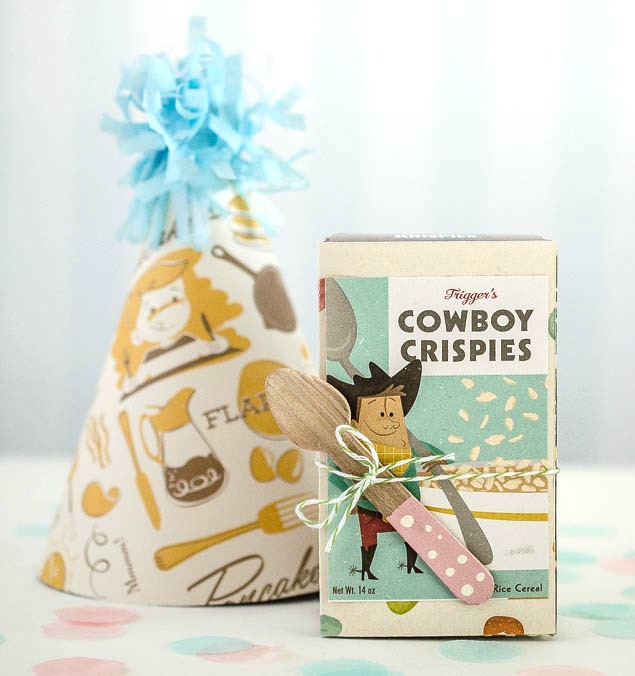 Remember when you had to wait all week to watch your favorite cartoons on Saturday mornings? No? Ugh. Guess I'm just old. Anyway, here's another shot of the retro inspired party hats. The kids loved wearing their silly Saturday morning breakfast hats while watching cartoons.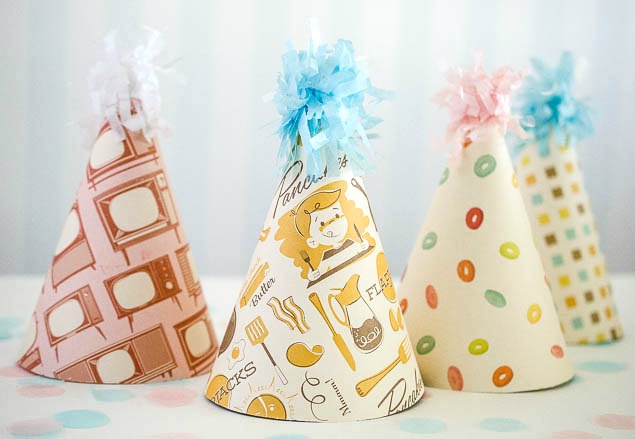 I poured orange juice in little bottles that had fun Saturday morning sayings attached to them. Who doesn't love breakfast?!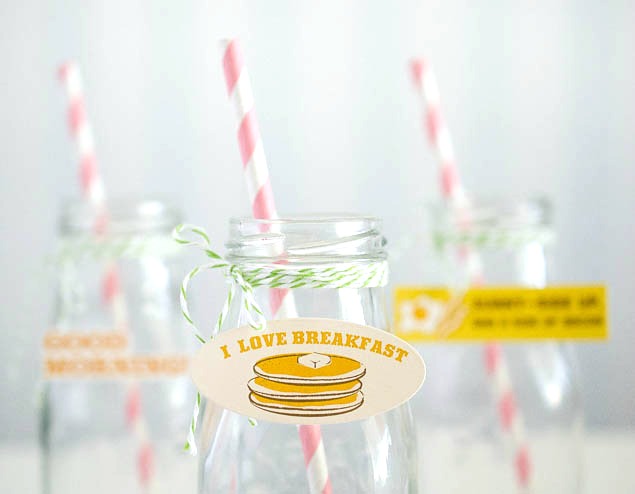 Of course we had to have pancakes at our pancakes and pajamas party! I made stacks of itty bitty pancakes for the kids to enjoy. Even with all the sticky faces and spilled orange juice, we had a blast and it was the best un-sleepover we've ever had!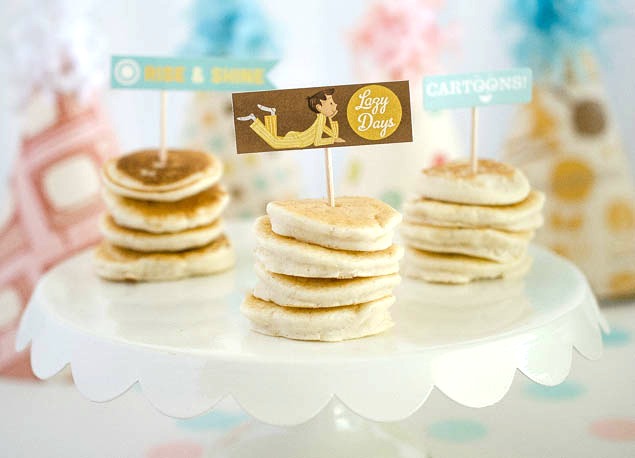 Thank you so much for stopping by!
Supplies used: [affiliate links included]
---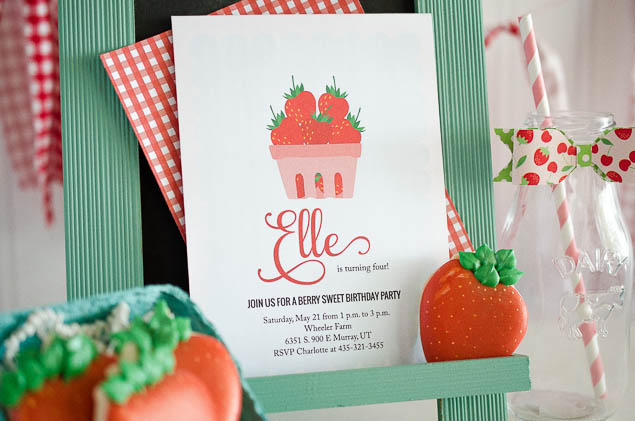 Ice Cream Party
 Here are some more Party Ideas you can find on Eighteen25: