Have you been down the new
Martha Stewart Crafts
aisle in your Michaels store lately? It's kind of like walking into a candy store, minus the sugar. So many paints, stencils and brushes all wrapped up in beautiful packaging.
I decided this year I wanted to add bits of fun and cheerful colors to my Christmas decorations and I found the perfect colors of paint from the
Martha Stewart Crafts
line. The best part about the paints I found is the
shimmer
and
shine
they have. No dull colors allowed for these projects.
Want to see what I made?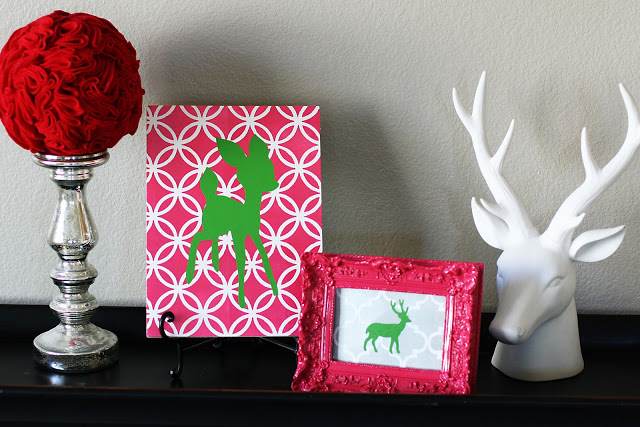 (yes, i have a thing for deer. no real ones for me though)
. . . . . . . . .
Here are the supplies you'll need…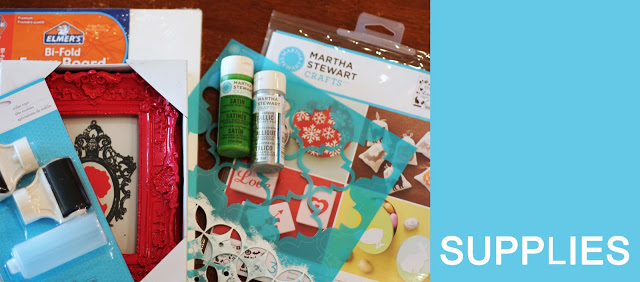 4×6 frame (found mine at Forever 21)
poster board
martha stewart roller tops + foam pouncers
martha stewart stencil holiday icons
martha stewart stencil arabesque
martha stewart paint fruit punch pearl
martha stewart paint scottish highlands satin
martha stewart paint sterling metallic
martha stewart stencil spray adhesive
larger deer stencil (cut out of vinyl with the silhouette)
Using a sheet of 8×10 poster board and one of the large Arabesque stencils, I rolled on the Fruit Punch pearl paint. (that pearl paint is GORgeous)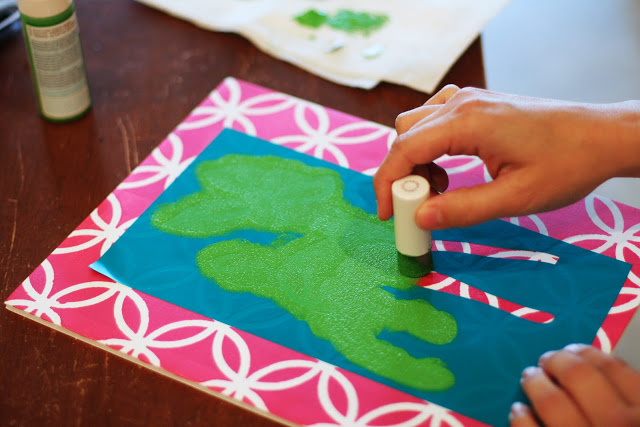 I then cut a deer out of vinyl. And used the foam pouncers to stencil on the Scottish Highlands satin paint. Once that was dry, I removed the vinyl and it was ready to display!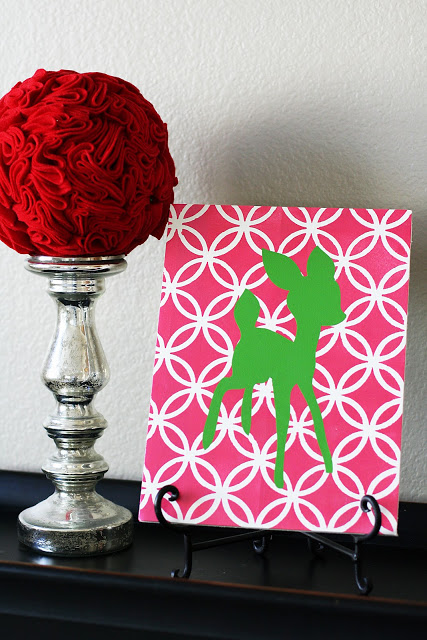 . . . . . . . .
The smaller frame was almost done the same way. I used some of the Stencil Spray Adhesive to keep my stencil in place and then rolled the Sterling metallic paint over the top of it.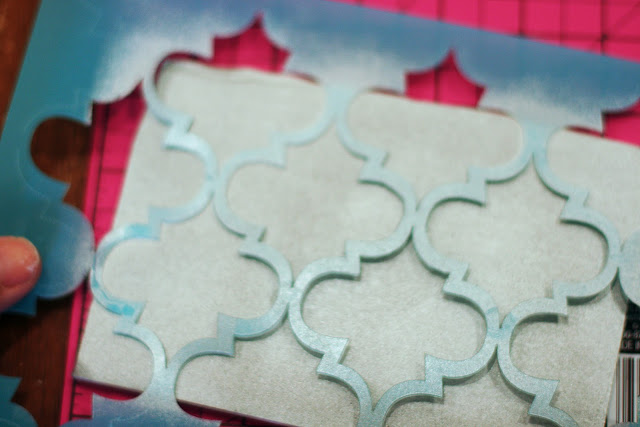 When that was dry I used those foam pouncers again to stencil on the deer from the Holiday Icons set.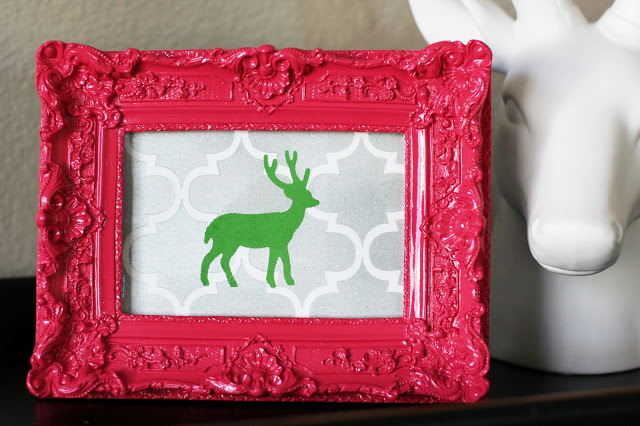 . . . . . . . . .