here's a quick little project for party guests on the fourth.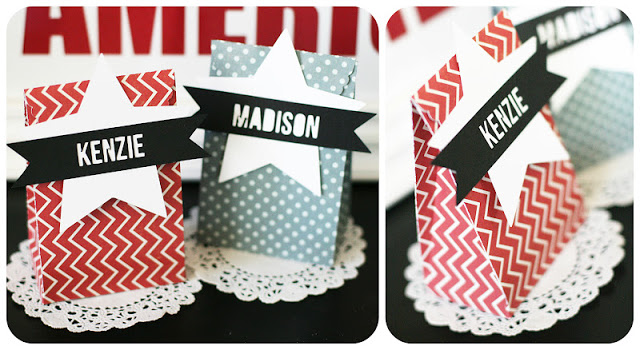 SUPPLIES
• shapes from the silhouette online store: box, scallop stars and 6 banner set
• white and black cardstock
using the
silhouette
… cut, fold and adhere the box together. cut out the stars. add names to the banners and cut those out too. adhere them together on the flap of the box.
fill with yummy treats or fun and festive poppers!
. . . . .
this post is sponsored by: