congratulations to the lucky four winners of the Stick Up Cups!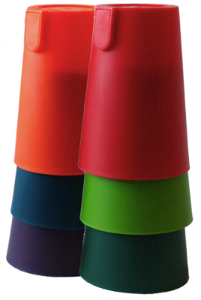 -1Jill Ann who said…
Honestly, I love the "less dishes" concept. Reuse!-2 Jos @ Organized Chaos who said…It will help "save the top rack" from ALWAYS being full of cups! i think my husband would benefit from this more than my son! 🙂-3 Sarah who said…These cups would make so much less dishes for me! My kids get a new cup out every time they get a drink-4 Stephanie who said…These would help eliminate the MANY cups my boys use a day. They have to get a new one each time they get a drink because they can't remember where they put their previous cup!

and don't forget…
even if you weren't so lucky this time, you'll still get 10% off until the end of april at
Stick Up Cup
!
(just enter 1825 at checkout)
********
we also have the lucky winner of the 2 rolls of heat transfer material from
Silhouette
!
Heather Mickelson…
you'll be playing with heat tranfer material in no time!!
hope you like it as much as we do!
we ask that all winners contact us through email within 48hrs.
thanks! and congrats!!