Well, hello! I'm Chris from
Just a Girl
, and I couldn't be happier to be guest posting today on eighteen25! These ladies are mucho-talented, and they are a daily must-read for me. Spooktacular September! How clever is that, right?
Halloween is definitely one of my favorite holidays, so it was super easy coming up with something to make. I jumped on the yarn wreath bandwagon and made my own little version.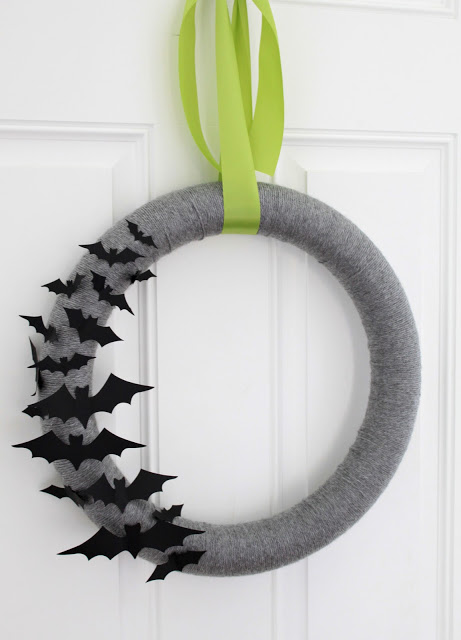 The supply list is quite simple, really. Here it is…
A styrofoam wreath (you choose what size)
Spray paint to coordinate with your yarn
Some yarn
Construction paper
Silhouette/Cricut/scissors—whatever you have on hand
Patience. A lot of it.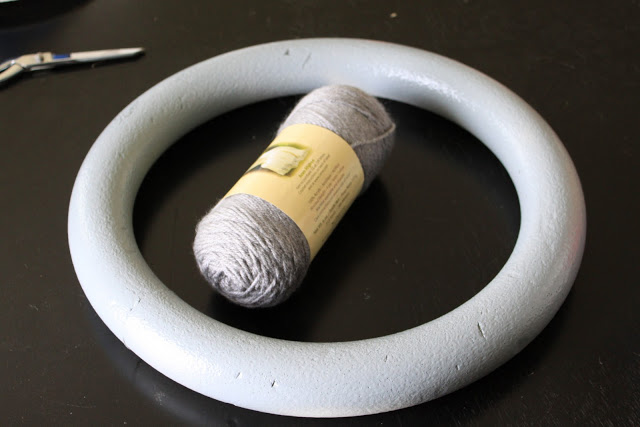 For all the cute yarn wreaths I've seen out there, everyone failed to tell me how annoying it is to wrap the yarn for them. I'm here to tell you. It was annoying. BUT…it pays off in the end. (Side note—those are paint-stained pants. Don't judge.)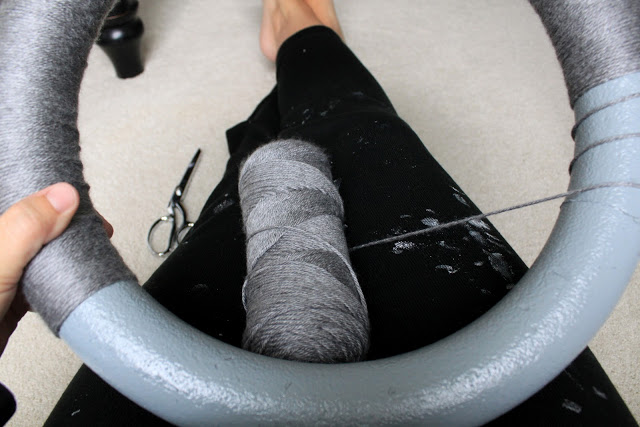 After you wrap (and wrap and wrap) the yarn around the wreath, you just cut out various size bats to adhere with a glue gun. I wanted mine to look like they were flying in a bit of a swarm, so I had them get a little smaller toward the top.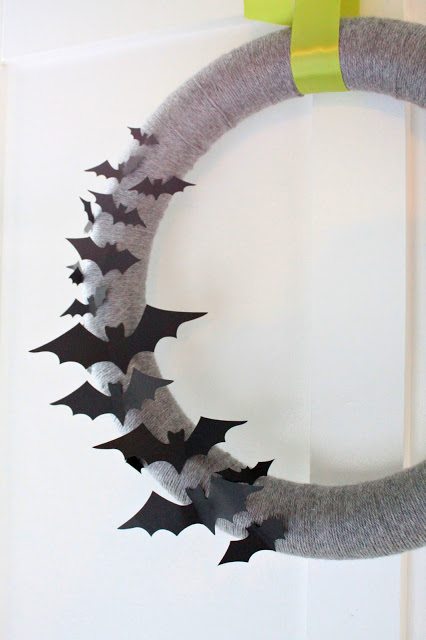 I added the thickest green ribbon I had to give a little pop of color! It turned out perfectly. I like to keep my decorations simple, but I imagine you could embellish some more if you like.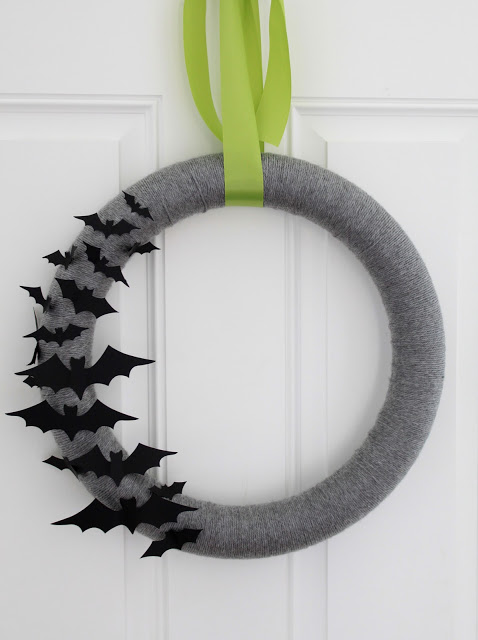 Total cost? Uhhh…I guess I should have kept track of that. $4.00 for the yarn and $3.00 for the wreath form? That sounds good. I'll go with $7.00. And a LOT of yarn left over for other projects!
Thanks again to the eighteen25 girls for letting me join in on all this Spooktacular fun!
. . . . . . . . . . . . . .
i have yet to jump on the yarn wreath bandwagon, but i think i'm going to need to find me a chick flick this weekend and get busy on this one. how cute!! thanks for sharing chris!
head on over to check out all the fun at just a girl. and in case you missed her halloween clock she shared with us last year, you can find that here.
. . . . . . . . . . . . . .
are you as scared as i am that today is the last day of september?
well, the fun's not exactly over yet. we have a few more guests next week and another awesome giveaway too!
and speaking of giveaways… we have a winner for the
crystal wilkerson
digital paper packs…
Kirsty, New Zealand said… love the paper designs… its a little bit vintage without being over the top … fantastic banner especially as there is no sewing!
(congrats kirsty! please send your email to eighteen25@live.com within 48 hours.)