Adorable Halloween decor ideas including these super fun Yarn Pom Pom Spiders!
A few years ago, while browsing Hallmark magazine (wish it was still being published!!), I tore out some instructions on how to make fluffy spiders.  I just found those pages and decided to give them a try. These little spiders are quick, easy, and really cute!
You'll need:
1 skein black yarn (not shiny or metallic)
5 pipe cleaners per spider
Scissors
1/2-inch to 3/4-inch green or orange buttons for the eyes
1.  WRAP YARN around 3 fingers until you have a large ball (about 2 inches thick on each side).
2.  Lay 5 pipe cleaners parallel to the loops.
3.  Tie the ball of yarn and the pipe cleaners together with a double piece of yarn, as tightly as possible. Cut the loops and trim the pom-pom into the shape of a globe. I had to trim more than I thought I would… and it makes a bit of a mess 🙂
4.  Create the legs using 4 of the pipe cleaners. On each side of the body of the spider, bend the pipe cleaners in the center to make knees and then again at the end to create feet.  (Leave the remaining pipe cleaner unbent to attach the eyes in the next step).
5.  Make the eyes by cutting each of the ends of the last pipe cleaner so they extend an inch beyond the body. Take a button and thread a pipe cleaner up through 1 hole and down the other so the center of the eye is black. Twist the pipe cleaner behind the button to secure. Repeat with another button and the remaining pipe cleaner. Move the eyes wide apart for a startled look, or close together for a more goofy expression.
6. Decorate with them! The best part!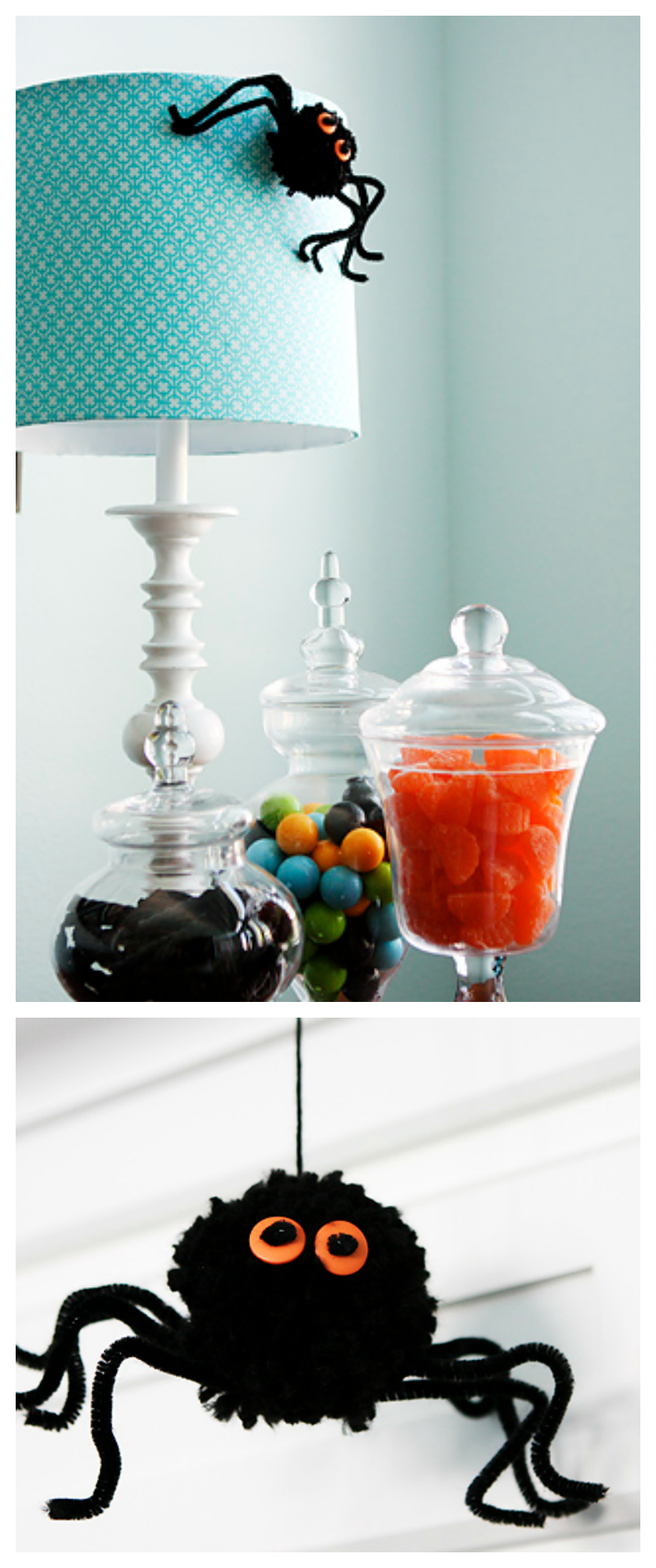 ****************
Don't you just love em'?  We've already bought all the supplies to make our own friendly spiders.
You know you want some too, right?