This is a sponsored post written by me on behalf of LG Electronics. As always, all opinions are my own.
Today is an exciting day!  Not just for me, but for you too.  Have you ever heard of the LG SideKick™?  No?  Let me tell you a little bit about it and why it's such a great day.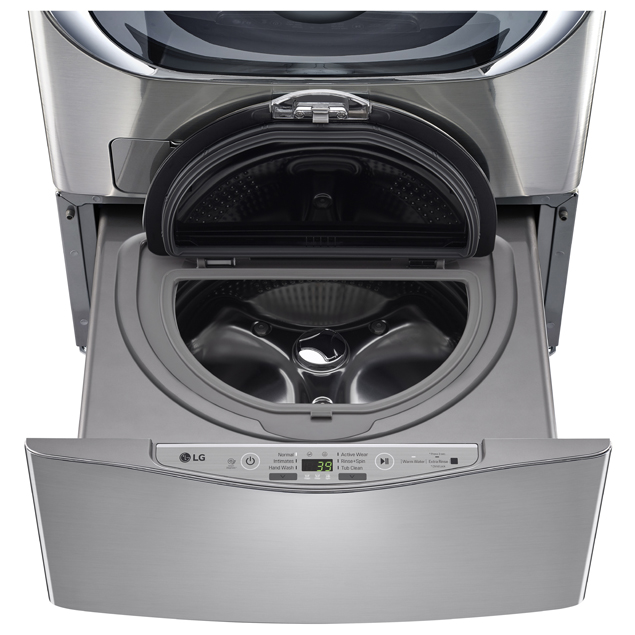 The LG SideKick is a compact washer that sits directly below your LG Electronics Washer.  You know, for when it's Sunday night and your child tells you they don't have a clean uniform top for Monday.  (Am I the only one this has happened to?)  It's also great for our kids that are involved in sports.  Red dirt all over the baseball pants and can't be washed with anything else.  Obviously you wouldn't normally want to run a whole cycle for just one shirt or baseball pants, but with the LG SideKick pedestal washer, you totally can!  So, I'm pretty stoked to be getting mine this week and I thought I would share with you some reasons for picking one up yourself.  Because I'm going to be real with you, this is going to be a game changer for us moms (and dads).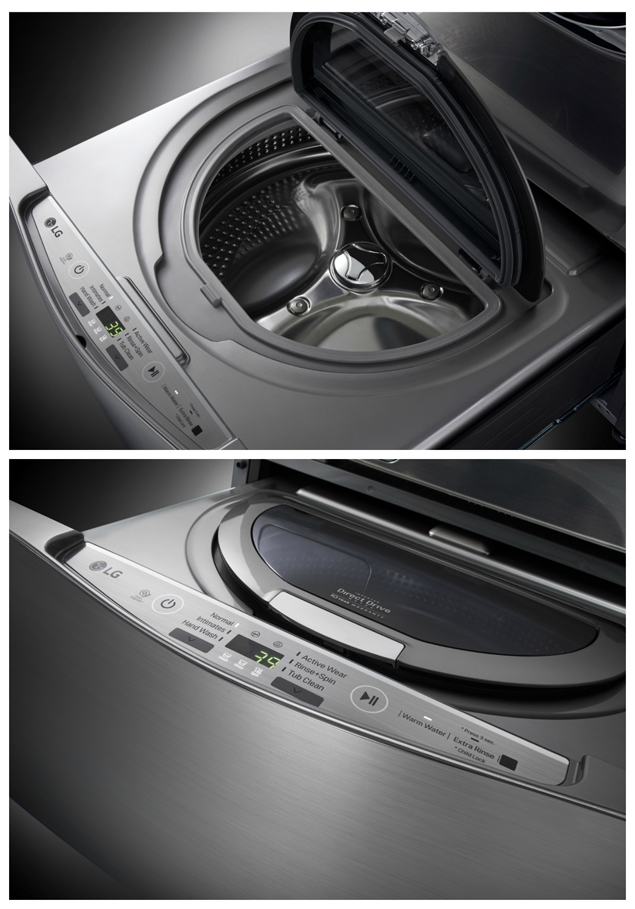 Top 5 Reasons to Have A LG SideKick Pedestal Washer:
1|  No need to pray to the little lingerie gods that your bras will come out of the washer in the same shape they went in.  The LG SideKick is perfect for delicates.  In fact, you can put in 15 undies, 9 bras, 5 cami's, 4 slips AND a pair of PJ pants.
2|  You can run the LG SideKick at the same time or independently as your LG front-load washer above.  What a brilliant idea!  It's the perfect time to wash your whites (below) and your darks (above).  One load can even run hot while the other is cold.  Yahoo!
3|  You can sweat your buns off and still have perfectly clean workout clothes the next day at the gym.  Why?  The LG SideKick has 6 different cycles, including an Active Wear setting!  No more guess work when it comes to your more fragile yoga pants.
4|  If you have an infant or someone with delicate skin, the LG SideKick is going to be your new best friend.  You can wash their clothes with their detergent and everyone's skin will be as happy as can be.
5|  As a mom of 4, spills and accidents happen ALL THE TIME.  Did I mention they happen all the time?  It makes me giddy to think that when a spill happens, the shirt or dress or undies can come off and dropped right into the LG SideKick for a quick washing.  This will happen often and there will be no guilt for washing just a few items at a time. 

You don't have an LG Washer?  (You will need one because the LG SideKick is only functional with it)  But that's okay!  Right now, you can get the two washers- a front load washer and LG SideKick starting at $999. 00.  Isn't that awesome?! Hurry and check it out HERE because the offer ends July 13th.
If knowing the LG SideKick is on the market doesn't make it a great day, I'll tell you what does.  We are giving one away!!!  (Insert: applause)  Make sure to enter below using the Rafflecopter widget.
a Rafflecopter giveaway

You can find the Terms and Conditions for the LG SideKick Giveaway here