in fact, looking at these photos makes me feel like a small child
sitting in one of the most fanciest cupcake shoppes!
can't you just smell the frosting?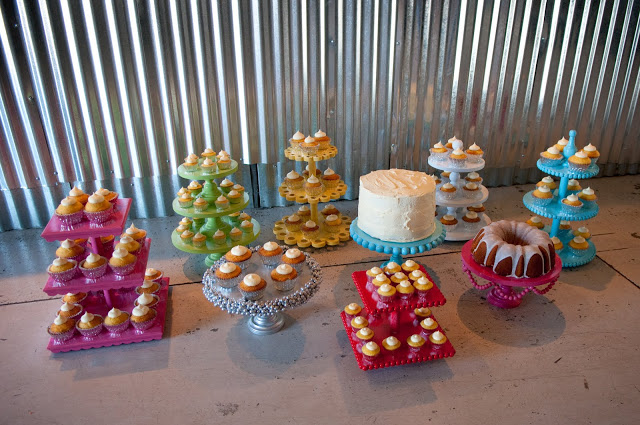 just take a look…
if this hasn't gotten you in the mood to bake a cake,
frost some cupcakes
or plan your next party…
i don't know what will?!?
like this one…
("jamie")
the winner gets to pick the color of their choice.
all you need to do to enter…
(to win, you must be an eighteen25 follower)
then come back and tell us about the event you have planned to use a fancy new cake plate.
how easy is that?!?
we will announce the winner on sunday…
good luck!