This is a sponsored post written by me on behalf of Chuck E. Cheese's. The opinions and text are all mine.
Between our two families last Saturday we had 2 baseball games, 1 soccer game and 1 football game. After all that hard work it was time to let loose, play and get some good food in our bellies. So we headed to our local Chuck E. Cheese's here in Las Vegas.
Our kids are always asking to go to Chuck E. Cheese's and we enjoy going when we can. It's always a fun and safe activity that everyone loves every single time. We've never once been there and had a kid complain. haha. Sounds like a winner to me.  And with our kids ranging from 2-14 years old there's plenty to entertain ALL of them. I can't think of very many places that can do that especially with such a large gap between their ages. 🙂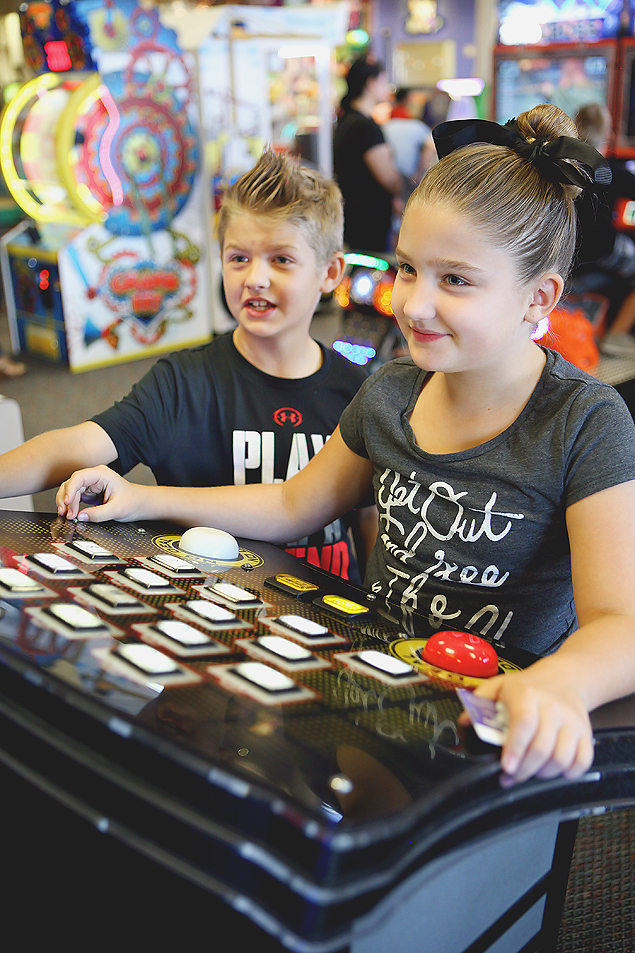 Some of my top reasons as a parent for choosing Chuck E. Cheese's are the free entry, the cleanliness, the kid check program and free wifi. Add to that some happy kids and you can call it a good day!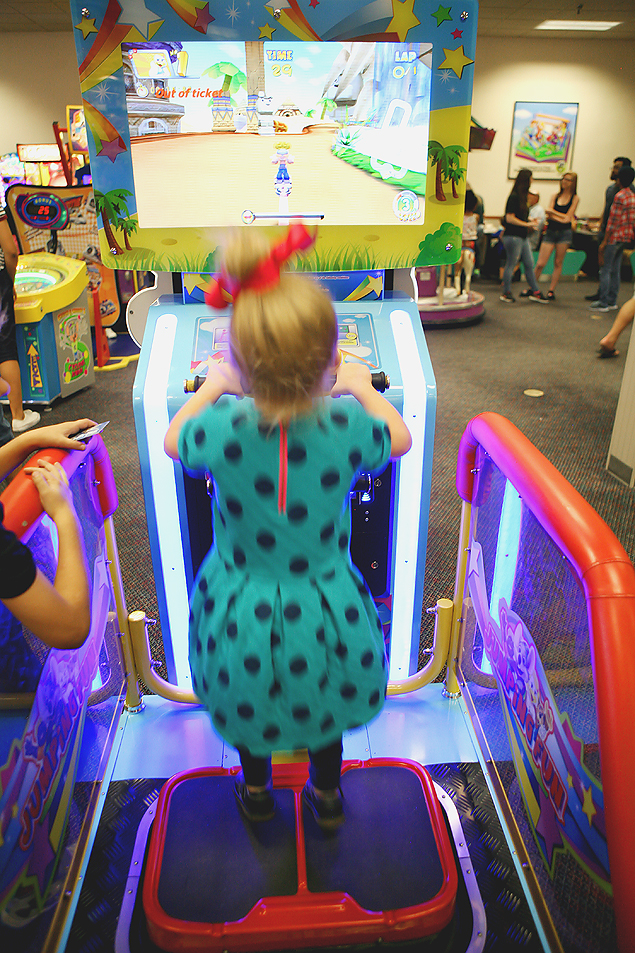 We went to Chuck E. Cheese's a few weeks ago during the day and we were happy to see that they had a lunch buffet and new menu items! We all had the buffet and it was awesome. We got to have a variety of different types of pizzas and it was really affordable. (the kids especially loved the dessert pizza!) They don't offer the buffet on the weekends, but we still enjoyed some yummy pizza. The pizza at Chuck E. Cheese's is actually really good and their crust is my favorite part! We usually take advantage of one of their great Value Deals that include pizza, drinks and tokens. Plus you can usually find special deals and offers on their website HERE.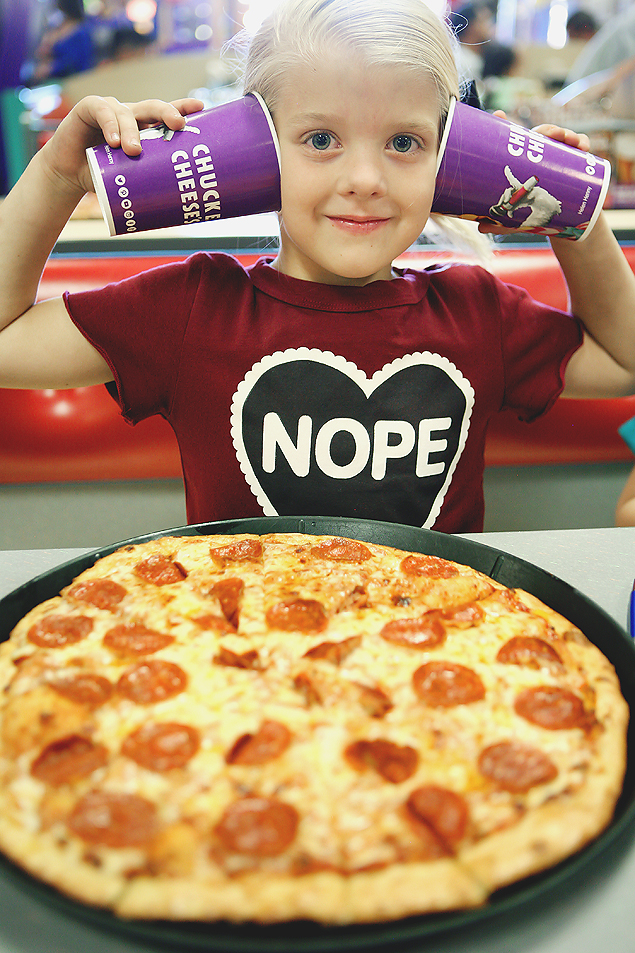 Of course the games are the star of the show for our kids. The little ones like the cars, trains and carousels they can ride on. They all like the games where they can jump and dance their way to some tickets and skee ball is of course a must for all of us. (including the adults)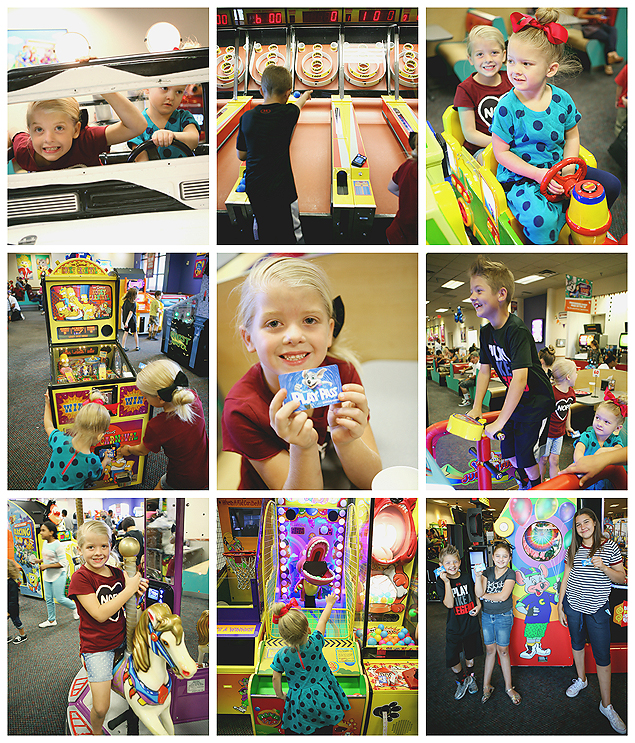 Once everyone has played all their games, the tickets get counted and prizes get picked out. On this visit everyone ended up with their own bag of cotton candy and a cool new pair of shades!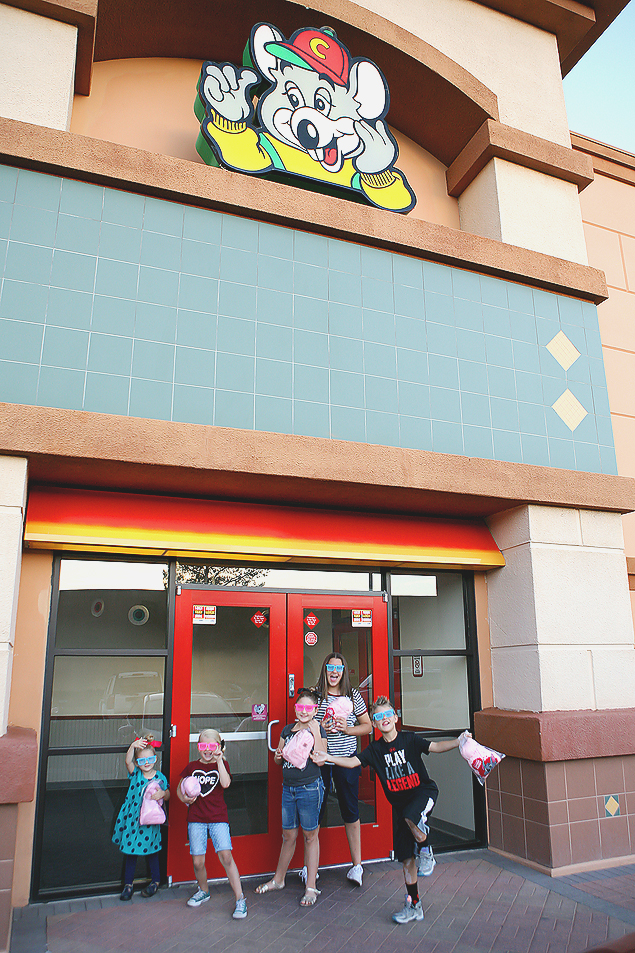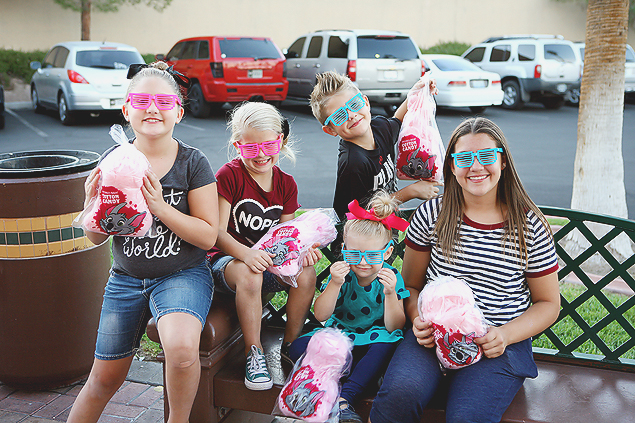 We have a fun giveaway for all our friends here in the Las Vegas area. We get to give one lucky reader 1 Guest Pass and 1,000 Tickets to visit a local Chuck E. Cheese's! Just comment and share your favorite experience you've had at Chuck E. Cheese's! Good Luck!
Follow along with Chuck E. Cheese's on their social media, you can find them on Facebook, Twitter and Instagram!
This is a sponsored conversation written by me on behalf of Chuck E. Cheese's. The opinions and text are all mine.