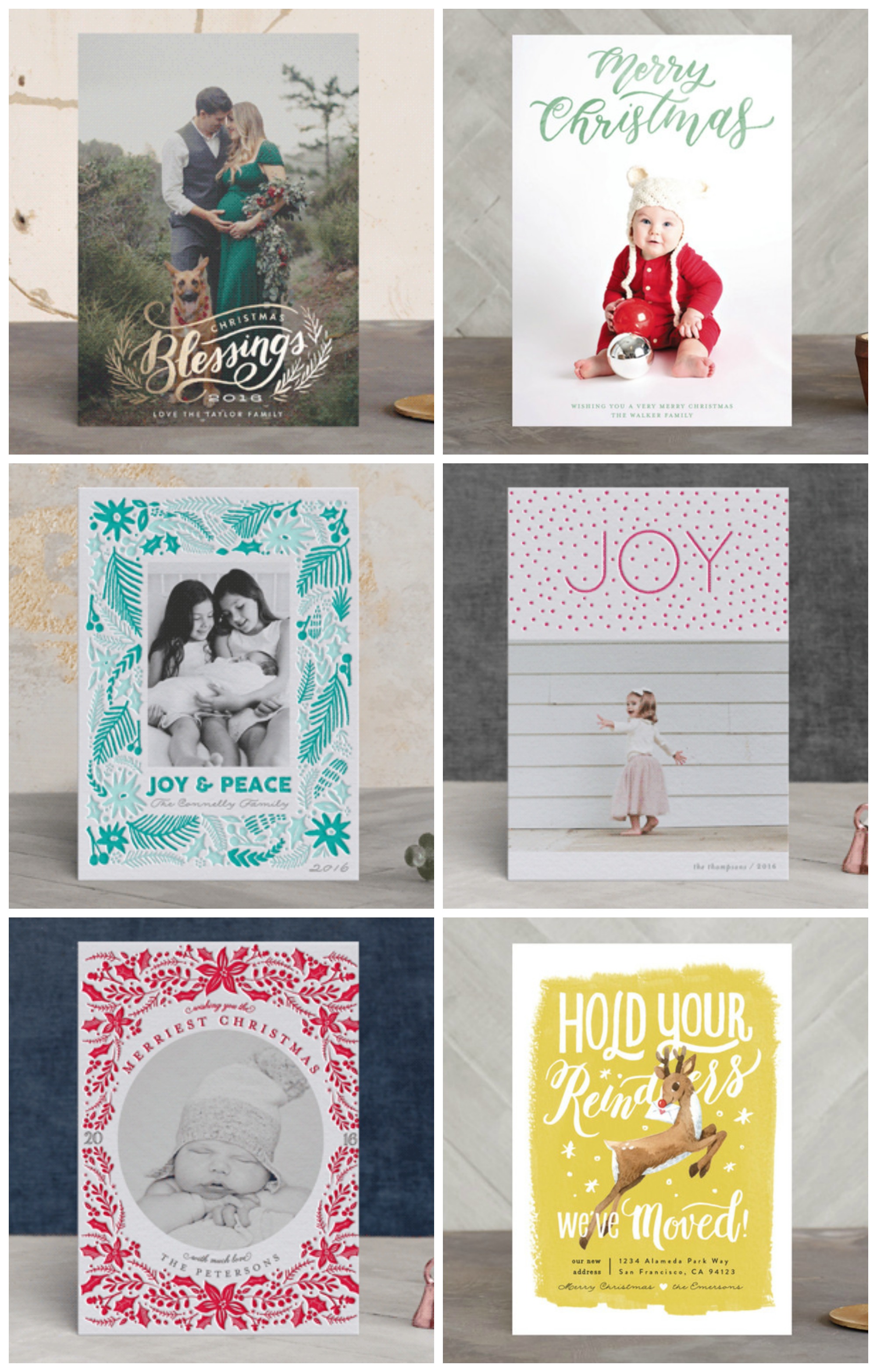 Good news for you all today!  We have a Merry Christmas gift for one lucky winner.  But we can talk about that in a minute.  Right now, we want to show you all the amazing stuff we found on Minted.  Each year, we head to their site to pick out our Christmas cards and every year I get so excited to see all the new designs that they are offering.  (Part of me is wishing I had moved this year so I could send off those adorable reindeer cards.)  Their cards are always super quick to arrive and their site is so user friendly!  I especially love the part where I plug in my address book and all my loved ones names and address are printed right on the envelopes for me.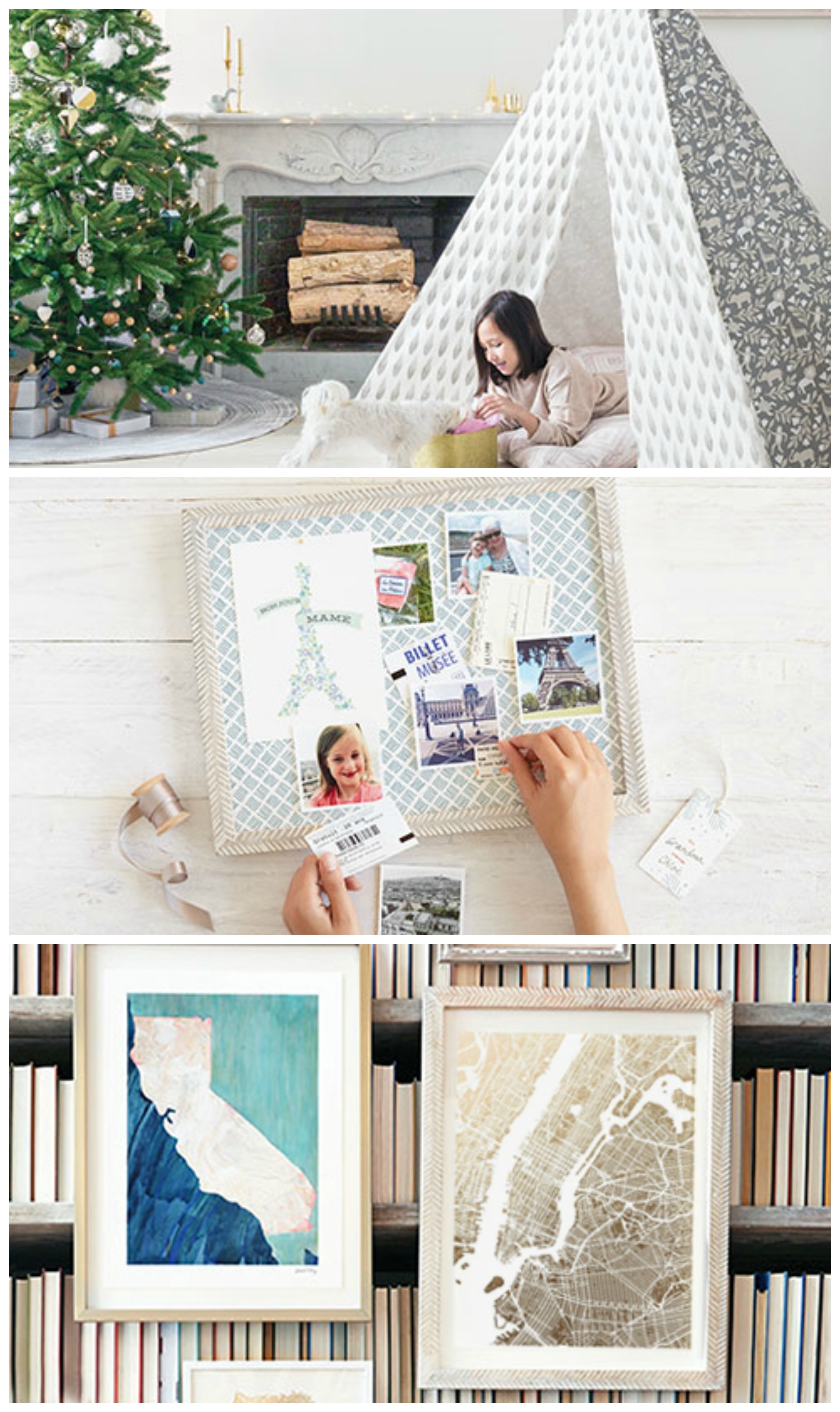 Minted has some amazing, one of a kind gifts.  I know my kids would love one of their cute teepees.  Make sure you take a look at all of the different fabric options because they are very likely to have something perfect for everyone.  The pinboards also come in different patterns and I can think of a few people that would love one of those (ahem…me).  I get most excited about the destination inspired art.  I love to hang things in my home that mean something to my family so wouldn't it be fun to have a piece of art that represents your best family vacation or perhaps where your family was established?
Minted's Home Collection is beautiful.  Instead of searching high and low for cute curtains, I think you'll be so happy to hear that they have such a huge selection right at your fingertips.  (I know I'm thrilled about that.)  They also have beautiful pillows, fabric napkins, lampshades (and man!  they are cute), table runners and placemats and shelves.
So much eye candy on their website for sure!  You will have a blast looking through it all.

Now, back to the good news!  We are giving away two $125.00 gift cards to Minted.com.  That'll sure come in handy!  Don't you think?

To enter, click here and complete the form.  Good luck!