but not just any cake… the best cake around if you ask us.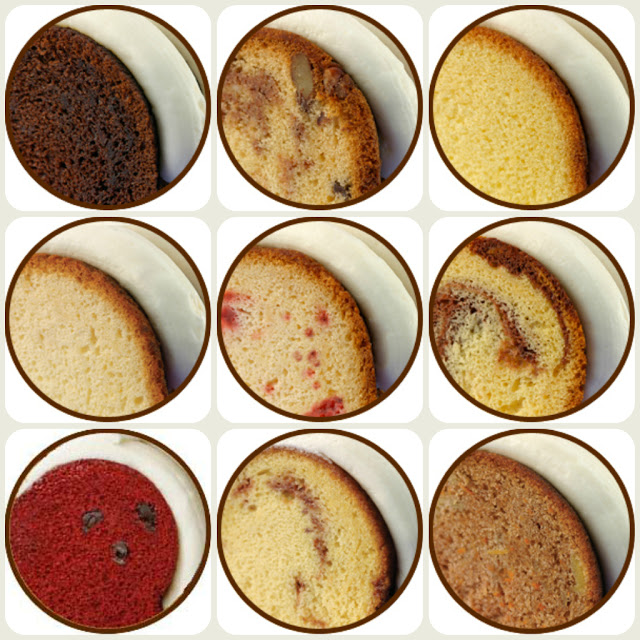 [chocolate chocolate chip, pecan praline, lemon, white white chocolate, white chocolate raspberry, marble, red velvet, cinnamon swirl and carrot]
oh yum! every flavor is absolutely delicious.
my favorite just happens to be the red velvet. yes, i may have mentioned that before, but i'm not afraid to repeat the important things here. i'm also not afraid to admit that i'd probably marry the frosting if the good people at Nothing Bundt Cake would allow something like that. it's just that good.
not only are the cakes delicious, but they have the most adorable store.
(want to see if there's one near you? check
HERE
)
and free samples!!! so you can see for yourself how yummy they are!
this is a special giveaway for our local friends
(don't worry we love all of you… near and far. we have some pretty awesome things to give away today!)
now
here's the exciting news…
(a gift certificate for $39.50 to be exact)
gift certificates can be redeemed here at our darling las vegas store:
it's located right off the 215 on Eastern.
9711 S. Eastern Ave. #H10
Las Vegas, NV 89183
702.314.0520
here's how to enter:
for an extra entry:
go ahead and like them while you're there if you want to be the first to know about their deals and their special monthly flavors! [this month by the way is chocolate turtle… yum!]
all giveaways are for eighteen25 followers
and all winners will be announced on sunday the 18th!!