We are so excited to introduce you to a very fun interactive toy today called
Shailie!
Our girls got to try one out and they just LOVE it! We decided to keep our Shailie kit at Grandma's house so it would be extra special to play with when the cousins are all there.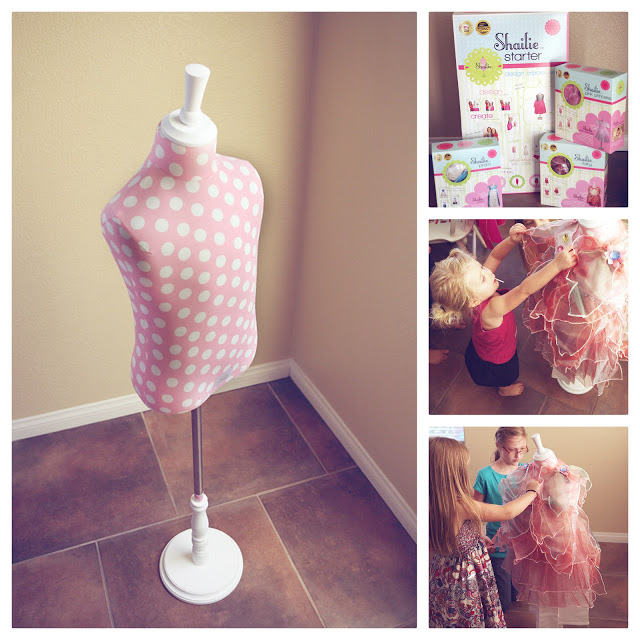 The Shailie Starter kit includes this adorable life size, pink and white polka dot dress form. It also includes a Shailie Base Skirt and Top, a Shailie Closet and The Shailie Starter Dress. Additional dress kits can be purchased and then you can mix and match creating endless desings!
Your little designer attaches the dress pieces to the base skirt and top using velcro that is already sewn on to all the pieces. NO SEWING REQUIRED! (some of my favorite words :))
Shailie takes dress-up to a whole new level. Girls can design, create and wear their own fashions!!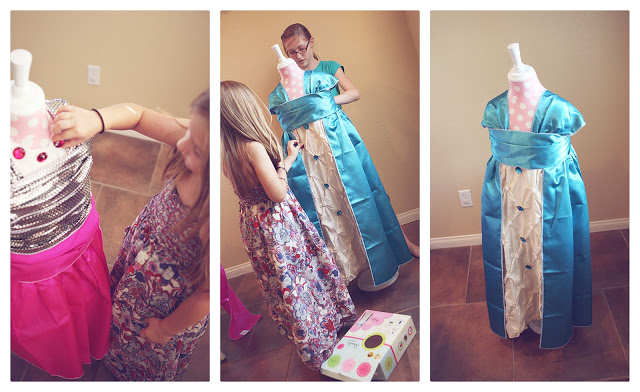 (129.99 value!)
and
everyone will receive free shipping on all orders placed before November 27th!!
use coupon code eighteen25

use the rafflecopter widget below.
GOOD LUCK!!
the winner will be notified by email on november 26th.