monday we shared a fun little father's day project, filled with chex mix.
spicy chex mix…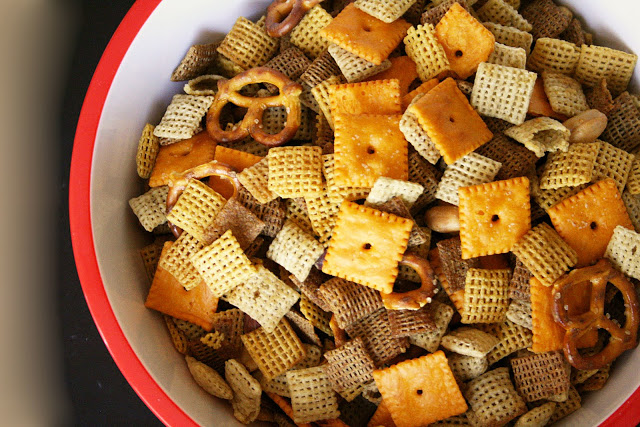 Recipe from BettyCrocker.com

Prep Time: 10 min
Total Time: 1hr 25 min
Servings: 24
INGREDIENTS
1/4 cup butter or margarine
1 tablespoon Worcestershire sauce
1 1/4 teaspoon seasoned salt
2 to 3 teaspoons red pepper sauce
3 cups Corn Chex cereal
3 cups Rice Chex cereal
3 cups Wheat Chex cereal
1 cup mixed nuts
1 cup pretzels
1 cup bite-size cheese crackers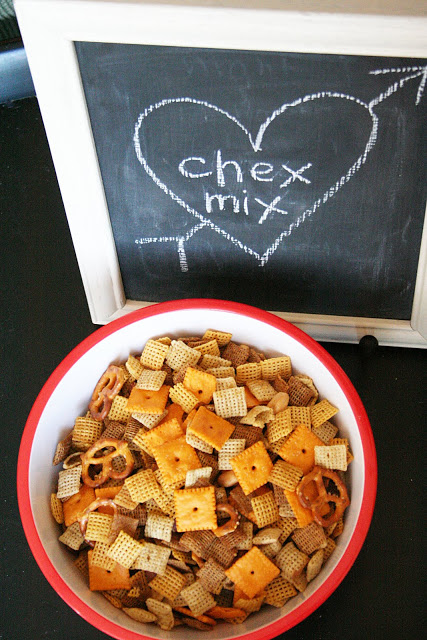 STEP ONE
Heat oven to 250 degrees
STEP TWO
In ungreased large roasting pan, melt butter in oven. Stir in Worcestershire sauce, seasoned salt and pepper sauce. Gradually stir in remaining ingredients until evenly coated.
STEP THREE
Bake uncovered 1 hour, stirring every 15 minutes. Spread on paper towels to cool, about 15 minutes. Store in airtight container. (Or Tie Box)