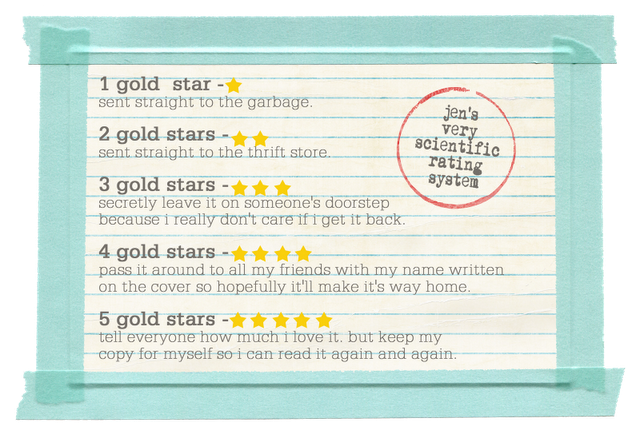 i've really been enjoying reading lately.
like even more than usual.
maybe it's because i've been reading really good books.
I finished the third and final book in the "sarah prine" series.
The Star Garden
by Nancy E. Turner
A stagecoach accident puts in Sarah's path three strangers who will change her life.
Caught between her heart's desires and her responsibilities, Sarah is at a crossroads. Then, when Sarah's son Charlie unexpectedly returns from town with a new bride, her relationship with an old neighbor turns into an all-out range war. Pursued by a man she barely knows, Sarah wants more than to be a replacement for his dead wife. It is only through a chance encounter that she discovers his true feelings, and only then can she believe that a selfless love has at last reached out to her .
this book gets 4.5 gold stars from me.
i enjoyed it as much as the first book,
These is my Words
and i'm a bit sad that my time with sarah prine and her family is over. these books will remain at the top of my list of recommendations and i'll always be grateful i didn't live back in those days!
. . . . . . . . . . . .
Sarah's Key
by Tatiana de Rosnay
Paris, July 1942: Sarah, a ten year-old girl, is brutally arrested with her family by the French police in the Vel' d'Hiv' roundup, but not before she locks her younger brother in a cupboard in the family's apartment, thinking that she will be back within a few hours.

Paris, May 2002: On Vel' d'Hiv's 60th anniversary, journalist Julia Jarmond is asked to write an article about this black day in France's past. Through her contemporary investigation, she stumbles onto a trail of long-hidden family secrets that connect her to Sarah. Julia finds herself compelled to retrace the girl's ordeal, from that terrible term in the Vel d'Hiv', to the camps, and beyond. As she probes into Sarah's past, she begins to question her own place in France, and to reevaluate her marriage and her life.
another 4.5 star book!
Sarah's Key is a heartbreaking story that i just couldn't put down. even though the book is fiction… i learned so much from it. it will make you cry, but i'll definitely be recommending it to friends and family.
. . . . . . . . . . . . . . .
next on my reading list:
and
both of these books have been recommended by a lot of you.
i love when you share with me what you've been reading!!